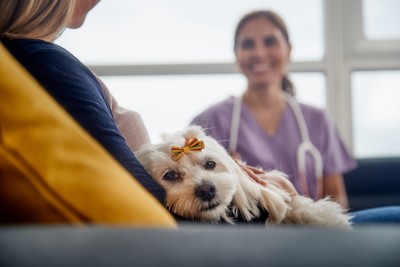 It sounds a bit weird but seems like dogs have also joined the bandwagon to enjoy some of the most popular herbs in the world. Whenever we talk of kratom and CBD, only people are discussed because they consume these herbs.
However, owing to the amazing medical benefits of these herbs, they are being given to dogs in today's time. Both CBD and kratom have different properties that are why it is important to create a demarcation between them.
However, before we move on to discuss the pros and cons of giving CBD and kratom to dogs, it is important to understand these two herbs.
What is CBD, and can it be given to dogs?
CBD, which stands for cannabidiol, is a popular ingredient of the cannabis plant. It is extracted from marijuana and is consumed in the form of oil. CBD has many proven health benefits for the body that is why it has millions of users across the globe. After its legalization in the US, the market worth of this compound has reached a staggering figure.
CBD is an ideal drug for many patients because it is cheap and takes less time to heal people. Those who are suffering from anxiety, insomnia, depression, body pains, muscle aches, and sexual health issues are given CBD as medicine. Dogs can also be given CBD because it has fewer side effects and more benefits for them. Dogs who suffer from depression, anxiety, joint pains, and injuries are often given CBD. However, most pets despise being given CBD direct because it has a weird smell and taste.
Dog owners instill CBD in dog food, drinks, and snacks. Similarly, dogs who are suffering from insomnia are also given CBD so they can get a good night's sleep. However, it is always better to consult a doctor because the amount of CBD that is supposed to be given to animals is different from the dosage that is given to humans.
What is kratom and can it be given to dogs?
Kratom is a tropical herb native to Southeast Asia. It gained popularity in the early 19th century when people started to use it for recreational purposes. Kratom is illegal in most countries of the world because it has no medical evidence that supports its use as a suitable drug. However, most people who consume this herb claim it provides many health benefits for the body.
Some of the common side effects of kratom felt by a lot of people are nausea, vomiting, bloatedness, sudden strokes, kidney failure, and addiction. However, dog owners overlook these disadvantages and still give kratom to their dogs who are suffering from accident injuries, anxiety, and depression. Most dog owners use kratom tinctures to feed their dogs with this herb. However, many also use red Riau kratom powder because it is a strain liked by many dogs.
One common mistake that a lot of dog owners make is they overdose their pets with kratom. Higher doses can even cause death. This is why it is important to be mindful enough when feeding kratom to pets.