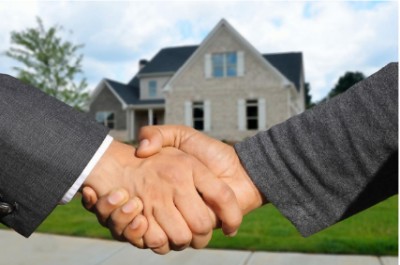 It's taken years but you've finally decided to sell your old house. The first question on your mind is: "Who can I sell it to?"
When you are in the market to sell, you will come across different types of buyers. To get the best deal, you need to know what motivates them. After all, selling your home is a business transaction.
To help you decide, we have some insights into the most common buyers you will come across.
First-time buyers
First-time buyers usually come from the middle class and have never owned their own home. They want something comfortable and affordable. Most first time buyers, look for homes that have ample space, either in the form of front or backyard.
The great thing about first-time buyers is that, if they like your home, they will generally work with you on closing the deal. You can tap into their sentiments, especially if it is a family, and share your wonderful memories in the home to convince them to buy the place.
That being said, keep in mind that first-time buyers tend to have a strict budget that doesn't leave much room for negotiation.
Investor buyers
Investor buyers know the trick of the trade when it comes to buying homes. These can be real estate investors or just someone who does investment in real estate as a hobby/side-business and flips the house for profit.
One thing these buyers look for its location and price of homes on sale. You can't expect investor buyers to give you your asking price as they need to either flip or rent the place out themselves and are looking to make a profit.
However, if your home is in a nice community and you feel you can leverage that, you may have a shot at attracting and selling to investor buyers.
Relocation buyers
If you overhear that a buyer is looking to relocate to the specific area where you are selling your home, you may just be in luck.
When it comes to relocation buyers, they need something urgently and don't have a whole lot of option (unless you live in an area where houses are constantly on sale).
These individuals are usually relocating due to work so may even get some help to pay the house off from their business. You should try to bargain a deal if you find an individual looking to relocate and is interested in your home.
Hybrid buyers
These buyers are sort of like investor buyers – they have good credit and plenty of cash to spend. But they wait for the prices to go down to show any interest because they are looking for an ideal investment.
Their aim is to lease the home after buying it, so they prefer a property that doesn't require a lot of work in terms of renovation.
You won't come across too many hybrid buyers unless the market is down, which is when they usually start showing interest.
What if you need to sell the house ASAP?
Homeowners at times come across unforeseen circumstances from trying to avoid foreclosure or just having to sell their homes urgently because of debt. For such circumstances, there is business like WeBuyOldProperties that can help you sell house fast.
Such services allow you to get a good deal on your house and sell it off ASAP. The best thing is that they are also interested in houses that are not in tip-top shape and need a lot of renovation – which is a characteristic of many old properties.
Conclusion
Selling your home is not easy and requires a lot of patience.
Like you, buyers are also looking for their interest. If profit is your main goal and you are not in a rush, then first-time and relocation buyers are often your best bet. Otherwise, you should be open to all types of buyers.