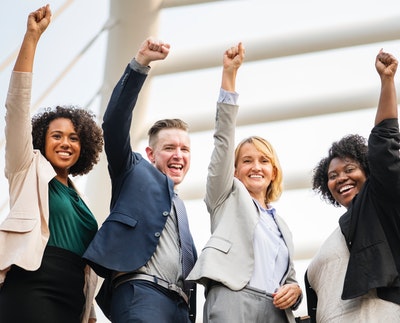 When morale is low in your business, you will really struggle to keep everybody motivated and that will have a big impact on the overall performance of the company.
You need your employees to be happy and healthy and you need them to be dedicated to the success of the company, which is why it's so important that you keep morale up.
Unfortunately, that's easier said than done and sometimes, you will find it difficult to get the most out of your employees. If you think that you have a serious moral problem in your business, these are some of the best solutions.
#1 Offer Good Benefits
When employees feel that they're being looked after, morale is going to be a lot higher. But if they feel that you don't care about them and you only see them as a resource and nothing else, it is difficult to keep morale up.
That's why good benefits are so important. Offering benefits like a company car and good insurance coverage is a great way to attract and retain the best talent but it's also very effective for boosting morale amongst existing employees.
Spending money on these benefits shows your employees that you are invested in their success and happiness, and when they feel that you care about them, they are far more likely to care about the company and its success.
If you are not currently offering many benefits to your employees, you should definitely consider investing some more money.
#2 Company Events
Doing something fun for your employees once in a while gives them a chance to blow off some steam and relax, and it's also a good opportunity for you to thank them for their hard work.
When the holidays roll around, why not plan a party with food and drink and even a real bearded Santa Claus and get all of your employees to invite their families along? You can also plan team-building events outside of work to help strengthen the relationships between your employees.
Planning these kinds of events for them shows them that their work is appreciated and it helps to build strong working relationships between employees, which is important if you want to boost morale.
#3 Keep Them In The Loop
Understanding how their work impacts the success of the company as a whole does a lot to improve employee morale, that's why it's important that you keep them in the loop. If you don't speak to your employees about how the company is performing, they will feel as though their job is just a job and nothing more.
But when you keep them in the loop and show them the bigger picture, they feel that they are part of something larger and you are all pulling together to move the company forward.
This is important when the company is in difficulty as well because they will be more invested in it. If you are upfront with employees and you tell that you are in a bit of trouble, they will work twice as hard to keep the company alive. But if you don't trust them with this information, you don't give them a reason to care.
These are all simple ways to boost employee morale and get more out of your employees on a daily basis.