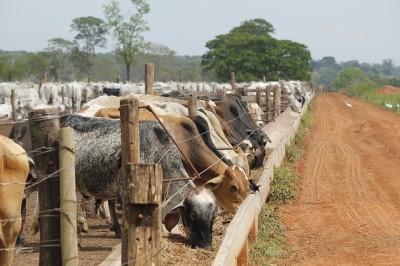 What is a diet feeder?
Diet feeders have grown in popularity over the past few years. They are one of the most effective machines in relation to modern farming.
So, what do they actually do?
Well, a diet feeder will ensure that all animals get the right amount of nutrients. They do this by mixing the feed effectively. Not only this, but they will enhance efficiency as well.
This is because they aid when it comes to the transportation of the feed, and thus you will notice that your operations speed up dramatically.
How do you find the best company to purchase a diet feeder from?
Now you know exactly what a diet feeder is and how it can be beneficial to your farm. The next thing you need to do is discover the best place to purchase a diet feeder from. After all, if you can find a high-quality company, then you have every chance of benefitting from a high-quality machine.
There is only one place to begin and this is by assessing the various diet feeders the company has available for sale. You need to ensure they prioritize quality, using quick release solutions and other modern techniques to create their machines.
You need to make sure there is a good selection on offer. By doing this, you can be confident that you will be able to find the perfect machine in relation to your farm specifically. After all, you may only require a small diet feeder, and thus it would be inefficient and far too costly to purchase a diet feeder that boasts a size of 16m3 for example.
Once you are certain the company has a good selection of diet feeders for you to choose from, one of the next things you should look out for is the after service provided by the company. This is something most individuals tend to overlook.
Nevertheless, your machine will definitely need to be serviced at some point, and years down the line it may need a repair too. If you can find a company selling spare parts and one that has a servicing option available, you will make your life a lot easier, and you can be confident that your diet feeder is in the best hands.
In addition to the points that have already been mentioned, the final thing you need to do is make sure the company has experience and a good reputation. When it comes to purchasing something as significant and costly as a machine you cannot afford to leave it to chance.
You need to use a company that has many years of experience in their locker and a good reputation to boast. Read reviews that have been left by previous customers in order to be sure that this is the case.
Are you looking for a diet feeder for your farm?