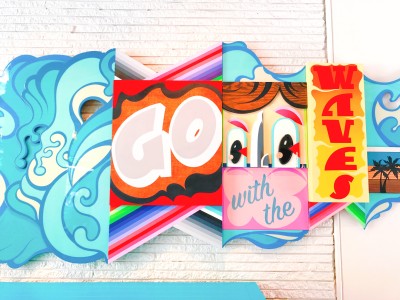 When you use banners for advertising, you only have a few seconds to catch attention. You want people to see what you wrote and entice them to buy your products.
The problem is that not everyone pays attention to banners. Even if they do, there might be other banners nearby that could attract their attention too.
Worse, some of them might be your direct competitors. These tips will help you come up with strategies to make people realise that what you offer is better than the others when using banners.
Highlight the promotion
In a tough economic time, most people will find a practical solution to their problems. Therefore, if they wish to buy products, they will look at the cost first before they compare the quality.
If you highlight promotions and the number of money people will save if they choose your products, it will be easier for you to attract their attention. They might even stop by the banner to get more details.
Use authentic images
Sometimes, the use of photos can make a difference. You do not need controversial pictures to attract attention.
As long as they are exciting and easy on the eye, they are good enough. Use original photos instead of stock photos. If possible, find authentic people who will serve as your models instead of professional models.
People can relate to your models, which will help build the case for why they should prefer you over other choices.
Focus on a call to action
The banner needs to have a call to action. It means that people need to act now or else they will lose the chance to get promotions and exclusive deals.
For instance, you can tell them that the promotion will be over on a specific date. You can also talk about the 'first come, first served' policy for the promotion.
In doing so, you offer a sense of urgency that will make people take their wallets out and buy your products.
Use a splash of color
When the other rollerbanners next to yours are colourful, and you have one that looks dull, people might ignore yours, even if the information is new and interesting.
You will lose the chance to advertise to these people because you already lost them with the design. However, you also cannot overdo the colours as they might not look appealing. They will damage the professional appearance of the print ad.
You need to understand your target audience and what they need before you come up with the banner design. Banners that are appealing to older people might be boring for millennials, and vice versa.
Conduct a survey or ask people who are part of the target demographic. It will be easier to get their attention if you know what they want from the products they are planning to buy. If your ads do not seem appealing, you have to come up with a different design the next time.
What are you doing to catch people's attention while advertising with banners?