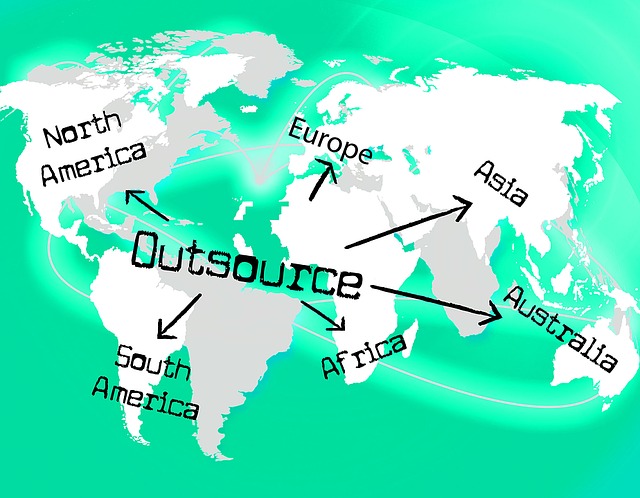 For every business, growth is everything. In today's business landscape, the success of a business is measured by its ability to be flexible and adapt to rising challenges.
In fact, most companies worldwide outsource some of the work to third-party companies.
However, to boost a business's efficiency and employees' productivity, it is necessary to outsource some of the work to reduce workload and save time and money.
To understand the benefits of outsourcing, you need to understand why companies choose to outsource their work. Let's discuss how outsourcing can help you streamline your business operations.
1. Outsourcing Can Boost Employees' Productivity
Handling workload can be challenging for employees. It can result in affecting their productivity and missing deadlines.
However, to improve a business's efficiency and employee productivity, it is better to outsource some of your tasks so that employees can focus on other work and deadlines that hold greater significance.
Also, the outsourcing firm has talented employees and they are equipped with the right tools and technologies which plays a crucial role in streamlining the business operations.
2. Outsourcing Can Help Reduce Errors
In most business departments, errors can result in costly delays and create legal issues. However, outsourced check writing services can do wonders for your business.
They are efficient and accurate and focus on account-payable operations. As a result, outsourcing can help reduce errors in payment processing.
Additionally, a check writing firm can help you identify and correct any errors before they can become larger problems.
3. Outsourcing Can Help In Every Business Field
Another benefit of outsourcing is that it guarantees expertise in every business field. By hiring an outsourcing firm, you are assured that your work is in safe hands. Also, you don't have to spend money to train your existing employees.
Suppose, you are looking to hire bulk employees in your organization. In that case, there will be a lot of pressure on your existing employees to hire talent in the short span. As a result, it will affect their productivity and they will miss their deadlines.
However, hiring an outsourcing firm to hire employees can streamline your recruitment process. Also, they are equipped with the right tools and technologies to screen candidates to ensure that you onboard the right talent for a job role.
4. Outsourcing Is Cheap
Outsourcing can help any business, irrespective of the size. One of the top reasons why companies decide to outsource is to reduce business costs.
As said earlier, outsourcing firms have talented employees who can streamline your business operations. However, if you decide to do it all on your own, you have to hire an in-house team and spend on training them – which can cost you a lot.
Also, the best thing about outsourcing firms is that they continue to adapt to the modern challenges in the business landscape to save clients time, effort, and money.
Final Words
As you can see, outsourcing has multiple advantages. The outsourcing firm you choose to streamline your task will ensure to meet the deadlines without compromising on the quality of work.