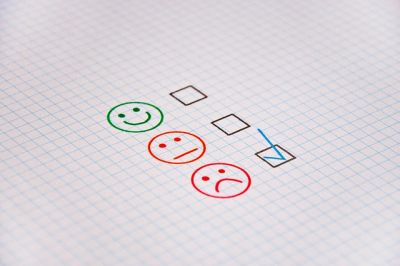 Your customer trust is a precious asset in establishing your brand and building a successful business. However, trust is not the kind of thing you can take for granted. You have to earn it over time. It is a demanding process because each potential customer has full access to your website and social media platforms.
Not only can they review your communication strategy online, but they can also get to see what other people think about your brand. In other words, you need to tread carefully if you want to convert new users into loyal customers. It's not a simple process, and, more importantly, it isn't foolproof.
However, experts have identified the top 4 areas that are more likely to hinder trust.
You still haven't identified your audience
The buyer persona is a marketing model that is used to identify your average customer audience. Creating a buyer persona report can help you to make sense of the demographic, geographic, and other interest-related data you have already accumulated.
Ultimately, it's about spotting common trends among micro-target groups to develop personalized marketing campaigns. If you're still targeting a broad audience of users within one location, it can be tricky to create engagement; you are forced to build a general and less relevant marketing approach.
Think about it: If you don't even know who your buyers are, why should they buy from you?
You can't answer simple questions about their orders
Your customers don't like waiting for their deliveries. The reason why most people shop online is that it's more convenient than going to a brick and mortar shop. Waiting without knowing when the delivery is coming or even where their parcel currently is is anything but convenient.
Customers count on you to keep them informed and used the top telematics companies to know where your fleet is at all times. GPS data and electronic logging devices for time and distance can help to manage their expectations.
You lack consistency
You've been trying to get noticed for a long time. But in your efforts to stay relevant to the market, you've followed every new trend, from web design to communication strategies because it's what looks cool now.
Unfortunately, this approach damages your brand as it shows your audience that you don't follow a clear brand vision. Ultimately, if you don't know who you are, you can't expect your customers to figure it out for you.
You can't please everyone, but you should please some!
Let's get things straight from the start. Bad reviews happen even to the best of companies. Up to 1 in 10 consumers check reviews before a purchase; therefore, negative public feedback can hurt your business. But, your customers are not easily fooled.
They expect a mixture of good and bad reviews. When the bad reviews are left unanswered and are overwhelming, your business is in trouble. However, when customers notice your efforts to tackle negative reviews and see a positive self-improvement pattern appearing, you can turn a bad into a good!
Your audience has high expectations for your business. They want to feel understood, cared for, and acknowledged by your activities. More often than not, a company that struggles with its own identity and strategy is going to struggle to earn customer trust too.
What are you doing for customers not to trust you?