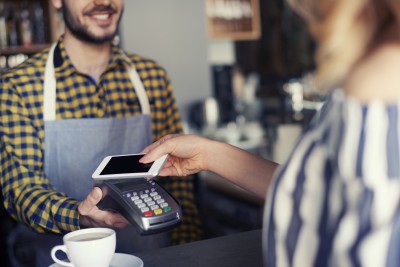 Running a business successfully has always been about making your customers happy. But somewhere down the line, businesses started prioritizing their products and services as the mainstay of their operations.
Unfortunately, this mindset acted as a killer for the ones that did not focus on their customers. However, they have realized the value of understanding their buyers and aligning their offerings on the basis of the expectations and needs these people have.
After all, buyers have hundreds of options that they can explore if you are not giving them what they want.
Hence, comprehending your customers' behavior should be your top priority and here are some amazing hacks that can help.
#1 Build a precise buyer persona
A buyer persona is essentially a model of an average customer but you need to go beyond the basics such as gender, age, and location.
Building a precise buyer persona is a complex process because the buyers are smarter than ever today. They know exactly what they want and are quick to change loyalties.
So micro-segmentation becomes the need of the hour, which is the reason that you need to gather more data and dig deeper into the customer preferences to understand what really matters.
#2 Engage with them directly
Customer engagement involves communicating with your buyers and listening to what they have to say.
The best approach would be to ask them upfront through surveys, calls, and emails about their experience with your products, services, and brand.
You may also engage with them through social media platforms and seek their opinion about your offerings. Another way to communicate with your customers is by setting up a live chat on your website and asking them to share their feedback.
#3 Keep an eye on customer loyalty
Customer loyalty indicates the level of satisfaction with your products and services and the likelihood of the customers promoting your brand with their contacts.
Loyal customers are likely to have positive behavior, which not only brings them back for repeat purchases and also motivates them to give positive feedback.
Metrics like net promoter score give a reliable measure of customer loyalty and enable the differentiation between happy and unhappy customers. Once you are able to distinguish between them, you can focus on making the happy ones happier and redressing the problems of the unhappy ones.
#4 Unlock insights from data
Data is emerging as the driving force for businesses because it generates rich insights that empower better decision-making. Tools such as Google Analytics can be leveraged to comprehend search patterns and online behavior.
From clicking a link to browsing product pages, filling checkout forms, and everything else that a user does on the website, every action can be mapped with tracking tools.
This data can be analyzed to gather actionable insights about customer behavior in real time. Accordingly, you can identify the gaps between user expectations and your offerings and try to cover them by improving the areas where you lack.
#5 Stay on top of trends
In the dynamic landscape, customer behavior and preferences witness rapid changes with the changing trends. Therefore, it becomes essential to stay on top of the trends so that you are geared up in advance.
Following the trends enables you to anticipate the changes in their behavior and expectations so that you can tweak and realign your products and marketing strategy accordingly.
It is the most intuitive players that are able to be ready to match with the buyers' expectations and stay a step ahead of their competitors.
#6 Nurture your relationships
While data, tools, and trends do matter, nothing is as important as human relationships. Therefore, nurturing your relationships with the buyers should be a core element of the strategy to understand their behavior.
Good relationships foster trust and loyalty, which gets them connected with your brand to an extent that they will stand by it. Whether they have positive or negative feedback, they will openly share it with you and even give you ideas to bring improvement in your product or marketing initiative.
Rendering good customer support, building social communities and following up your customers through emails and newsletters are some effective measures to nurture relationships with them.
The stiff competition in the business landscape has made the customer the most important link in the selling chain. The more personalized your approach is, the better are your chances of success.
Learning about the customers' behavior and preferences is the key. Though it is a complicated process the right approach can help you achieve your goals and build a successful brand that buyers love.
What are you doing to understand your customer's behavior better?