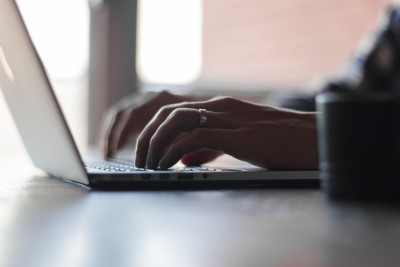 Running an eCommerce store can be a fantastic business thanks to the rise in online shopping. But with the rise in online shopping has come a rise in online fraud.
Customers need to feel safe when shopping online, and a large part of their safety is in your hands. Make sure your customers can shop safely and securely with some of the following things to consider to keep your customers' data safe.
#1 Only collect what you need
It can be tempting to store a lot of customer data for marketing and analysis purposes. However, the more data you collect, the more you're putting your customers' data at risk.
While having some data can make you better informed for promotions and informing product choices, some data isn't worth keeping.
There are certain questions you should ask when collecting customer data, so make sure what you're storing is absolutely necessary before you proceed.
#2 Don't store credit card information
Many eCommerce sites allow customers to store credit card data. However, doing this poses a serious risk, with costly consequences if customer data was stolen.
The good news is that there are several payment solutions available to you that will allow your customers to checkout safely, including PayPal and Stripe. Always keep your payment systems up to date so that they benefit from the latest security updates.
#3 Remember offline security too
While many customers will buy products online, there are many that might prefer to purchase over the phone, and it's important that their security is protected too.
There are guidance and compliance around taking credit card payments over the phone that has to be followed to make payments secure. It's also important that you provide employees with the relevant training to make sure they don't mishandle data.
#4 Boost your internal practices
Some of the biggest data breaches in 2018 happened as a result of hacking, and unfortunately, many system breaches can be as a result of human error.
Educate your employees on online security and how they can protect against phishing scams, viruses and more. It's important that you review your security practices regularly and provide refresher training to your employees as needed.
#5 Educate your customers
Not everyone who uses the internet is clued up on internet safety, so it doesn't hurt to give them some pointers to stay safe. From insisting on complicated passwords to giving them some pointers on avoiding suspicious emails, you can empower your customers to keep their own data security and avoid problems that could cost affect their personal data.
Keeping your customers' data safe should be a priority for your eCommerce business. By making sure you have the right resources for an online business, you can create a stable and secure destination that customers can enjoy shopping from. Is your online security up to scratch?
Make sure you review your processes to keep your customers' data safe and avoid serious consequences for your business.