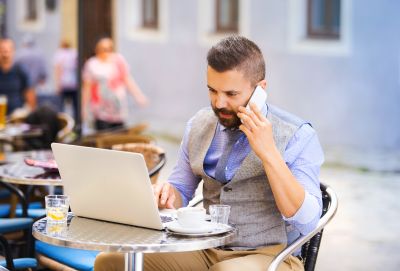 The UK freelance economy is booming as more and more people switch the more traditional 9-5 employment roles for becoming independent.
It is easy to see why so many people are making the switch, too, especially when you consider that it is possible to succeed as a freelance worker in many different industries in today's day and age.
Reasons to Switch
One of the main reasons that people make the switch is that it gives them greater control over their careers and provides flexibility that could allow for an improved quality of life and better work-life balance. Data revealed that 59% of people are interested in freelancing because they are keen to learn a new skill for a secure future while 54% made the switch to earn more money and feel secure.
A further 50% want to sharpen up their current skills while another 42% of respondents opted for freelance work because they wanted to build their professional network.
It is clear that there is a multitude of reasons why an individual will decide to start a freelance career but it seems that the ability to learn and develop new skills while sharpening existing skills can help an individual to become an expert in their field.
Demand for Freelancers
The demand for freelancers has gone up following the 2008 financial crisis so if an individual is able to become an expert in their field then they can stand out from the crowd and secure ongoing work. If an individual can secure ongoing work but still be their own boss, then it can help them to enjoy the benefits of freelance work while avoiding the potential pitfalls – namely insecurity over salary and job security.
Challenges
There are many perks to becoming a freelance worker, especially if you excel in your role and are able to secure ongoing work. There are also challenges though, in addition to the potential pitfalls mentioned above, mainly in that you must also handle the business side of the operation.
Those that freelance need to maintain their own books, file a tax return, make sure that they are compliant and various other aspects involved in running a successful company. This will include being familiar and compliant with IR35 private sector regulation which is being introduced in April 2020 as a way to tackle "disguised employment".
An increasing number of people are switching from employment to becoming independent, freelance work and it is easy to see why.
There are a number of perks to this type of employment as it puts you in control of your own career and can provide greater flexibility, but it is also important to be aware of the challenges that this type of work can bring as it is very different to regular employment.