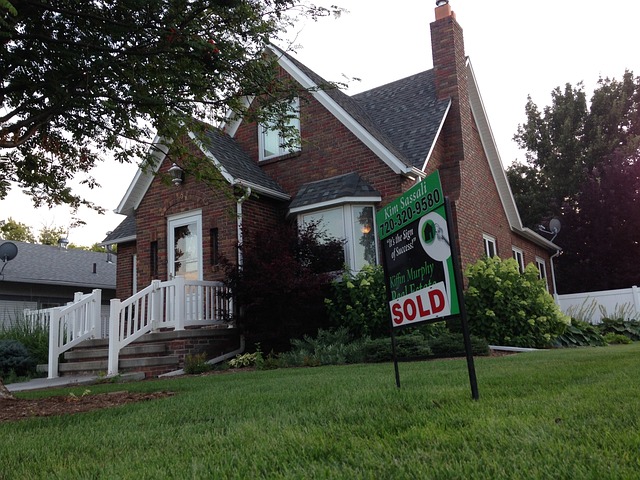 Social media is now one of the best marketing alternatives to traditional ads like radio and newsletters. Nowadays, you need to have the proper tools regardless of the industry you're in. This is where the rise of social media influencers and brand ambassadors became apparent.
Some of them give advice about house flipping, rentals, and financing. Many top figures like Jake Leicht give sound advice for those who are just starting out on commercial properties and using other people's money as leverage.
With the proper strategy, knowledge about what you are about to do, and the best tools out there, you can buy, sell, or rent a property in no time. Here are some things that you need to know.
How to Get Started as a Real Estate Agent on the Web?
1. Plan Everything
Be organized and plan everything beforehand. The goal is to schedule posts ahead of time and do some content planning with the right people.
You might want to discover other influencers on sites like https://www.homedit.com/real-estate-influencers/ and see what they say about luxury homes, veteran relocations, and mortgage brokerage.
There are other options as well, aside from posting beautiful pictures of a house. You will need to do effective advertising to encourage customers to buy, and balancing all of them when you're alone can be pretty challenging.
2. Create a Complete Page
You need to switch your social media handles to business accounts, which can be done through the setting. It's best to fill in some information like your address, email, contact details, and bio so clients can get in touch with you if they see something interesting on your profile.
Create memorable user accounts that are easily relatable and recognizable in the industry. You will want to get certain keywords to be associated with your company and make the logos, pictures, fonts, and display photos look impressive and professional.
A web bio is different from an Instagram or Facebook introduction. Limit the words and be concise as much as possible. Provide descriptions of what you do and add hashtags so others can see what you're selling.
If you're unsure about the next steps, you can take inspiration from influencers in the real estate industry who have sold hundreds of millions of dollars worth of homes, apartments, warehouses, and more.
Add a link from your social media to your website and utilize many tools to create a more automated system. Some influencers promote engagement and listings for their potential buyers, so you should be more visible by leaving comments on their page and answering questions from other people on forums.
3. Video Marketing Requires Creativity
Nowadays, consumers prefer to watch videos rather than read blogs. You can take advantage of this by creating a unique video that will make your target audience more interested in what you do. Most content should show the properties' rooms, amenities, garages, and other features.
Join the bandwagon for the biggest trends every year and get more creative. As you film, edit, and publish each video, you might acquire helpful tips, feedback, and comments from those who are watching and improve over time.
Most audiences are not interested in the same old listings and content and would want something that hits home and is an authentic experience.
Clips and long-form videos show more depth, and they are more fun. Others say that they want to experience some degree of reality when it comes to buying or selling homes, so this is an area that you can take advantage of.
Encourage purchases and create videos that have voice-overs. Highlight an area's culture, people, and famous landmarks, and get micro-influencers to join.
This is where becoming viral can come into play, and people like Jake Leicht can provide guidance about content and effective marketing. Get in touch with those who have already shown results.
4. Choose a Niche
Selecting a niche when you're just starting out is very important. When you promote yourself as a realtor, you might find that thousands of others are doing the same thing. Focus on your target market and ensure you know more about a single segment first.
Successful influencers have a specific niche where they are well-known. Whether you're in the process of rebranding or you're just starting out, a narrower goal is easily achievable compared to catering to a wide range audience.
You can benefit from niche marketing by buying, selling, or flipping properties. When you specialize in niches like buying, selling, waterfront communities, seniors, veterans, smart homes, greenhouses, newcomer homebuyers, renting, commercial, residential, or industrial real estate, you will establish your credibility in no time. See more about industrial properties on this page here.
Make sure to choose just one and get a designation on the niche that you're an expert on. Display these on your website, social media pages, and other avenues, and make sure that everything is consistent.
5. Have More Personalized Brands
Brands don't only consist of logos, fancy fonts, and colors. This brand generally tells a compelling and personalized story to which your audience can relate.
A solid brand can establish trust and most influencers are successful in this avenue. You can start by editing your bio. Share what has motivated you to become a specialist, and visit the accounts of influencers like Jake Leicht for ideas.
Be more transparent and natural. Show a home or location's pros and cons. Most customers will appreciate honest feedback and seeing both sides of the coin before they invest the time to check a specific property.
Provide complete information and discuss helpful principles and actionable steps. With enough experience and a more straightforward approach, you can quickly get more followers and potential buyers.
Stay tuned for influencers who have already proven successful in their business. They know how to value properties, convert a building into Airbnb, create budgets, and more. Specialize and create helpful reels, blogs, and videos about your niche for continued engagement and success.