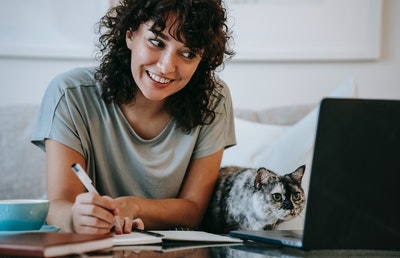 Prospective property owners should do detailed research on real estate before buying a home.
Real estate consultants can provide information about the current property market and give you advice on what type of house to buy and where.
Here is a list of how you can benefit from working with an expert property consultant.
1. Access to a Wider Range of Properties
Working with a property consultant opens your eyes to the fact that many types of homes are available in the current market.
You may know what you are looking for, but consultants expand your knowledge so that you can see all of your options before making a decision.
If you choose to work with an online consultant, they will provide you with information about specific properties based on the criteria you give them.
2. Expert Advice
A real estate consultant has undergone extensive training to become an expert in the industry.
Through working with several different clients, they can provide you with personalized recommendations on what type of home will fit your lifestyle and be a good investment for future years.
An online consultant can provide you with information about properties that match specific criteria or help you buy a property on behalf of the company.
3. Fast deals
With the right consultants, you can buy a property in no time! This is done by offering special deals for sellers who are already planning to sell their goods as quickly as possible.
One of the most significant benefits you get when choosing an online consultant is buying a property in less than 24 hours. The company works with estate agents and brokers willing to sell out their properties at low prices.
4. Easy Documentation
Another good thing about real estate consultants is that the entire process can be done online.
All you need to do as an aspiring property owner is sign a legal contract with your broker or consultant, which will allow them to handle all documentation for you.
This means you don't have to worry about anything; sit back and wait until your home purchase is complete.
5. Finance Assistance
A good real estate consultant is well-networked, which means that they will help you find out about any financial assistance that may be available. The assistance can include loans, credit card points, or even investment opportunities so you can start saving up for your new home.
If you choose to work with an online consultant, the company may provide financial assistance once you have bought the property.
6. Flexibility Based on Your Schedule
Many people do not have time for house hunting due to their busy schedules. So working with a real estate consultant can be beneficial because they are ready to meet your needs.
With an online consultant, it is possible to communicate with them at any time of the day, and they will be willing to accommodate your needs as much as possible.
Conclusion
With these benefits in mind, you can understand why it is essential to use a real estate consultant.
Whether you choose to work with an online consultant or face-to-face service, they will be able to offer you professional advice and assistance for your home purchase.