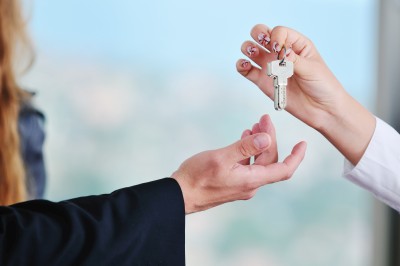 Did you know that cosplayers can spend thousands of dollars to dress up as their favorite characters?
It's no wonder that there are so
As a homeowner, watching your house sit on the market can leave you feeling anxious and on edge. You might feel powerless thinking that there's nothing you can do to make the process move any faster. But the truth is you don't have to sit around waiting impatiently.
If you've been trying to get your home off the market for some time now then this might be exactly what you're looking for.
Keep reading to check out these tips below to help you find out how to sell your house fast.
Repair, Repair, Repair
One of the quickest ways to run buyers away is to present them with a home full of holes, leakages, and rust. Someone looking to spend their money on a house will be scouring the place with a fine-tooth comb- which means they'll catch almost any and every flaw.
Even if you think the repairs are small, easy to fix or insignificant to the overall functioning of the house, take care of it anyway. This will decrease the number of times that a potential buyer thinks about how much money they will have to spend after purchasing the home.
Add Some Modern Upgrades
An important part of how to sell a home has to do with trends. Sometimes you can make the sale quicker if you give people what they're already looking for. For instance, if the current trend is a minimalist aesthetic, then maybe you'll want to make some renovations to the kitchen or bathroom that reflect this.
It might also just be a good idea to add some more modern changes to your home simply because its outdated. Do some walkthroughs of your home with a realtor or interior designer to see what type of low-cost additions or alterations to can make to make your home more desirable to the current market.
Schedule Frequent Walkthroughs
Learning how to sell your house might be a little too much for you right now since the process itself is overwhelming. But what you can do is let the house sell itself. The best way to do this is to get it in front of plenty of potential buyers by scheduling open houses.
Doing walkthroughs for your home is another form of advertising and getting the word out. It's actually one of the best ways to advertise because people get an in-person experience with the product (your house) on the spot.
Make sure everything is spotless and super neat and tidy. Also, be sure to put some extra effort into staging your home to give buyers a feel of what it could look like if they were to move in. Essentially you want to make them feel "at home" already.
Find the Best Real Estate Agent
You don't have to worry about how to sell your house quickly if you have a good realtor on your side. Some real estate agents aren't as versed in moving homes throughout the selling process as fast as others are. This is something to do your research on before listing your home.
Have a talk with your realtor to see what they can do or have been doing to speed up the process. Check on their past history with deals to see if they can live up to their word. Don't hesitate to confront them about any questions or concerns that you may have regarding the length of time that your home has been sitting on the market.
Try Home Buyer Agencies & Investors
Realtors can be helpful when selling your home but they do come with fees and other stipulations that people want to avoid sometimes. In this case, you can look into how to sell your home without a real estate agent.
One of the best ways to do this is to contact a company that buys homes directly or investors looking for their next investment property. These deals typically can be done quickly and you don't need to prepare your home as much as you would need to for a regular homebuyer.
This is a good route to go for someone who doesn't have the money to fix up their home right now because you can more than likely sell it in any condition. Look into this option if you've been thinking "I want to sell my house fast for cash".
Make the Price Negotiable
Sometimes buyers will run away if you've set a high price for your home and aren't willing to budge. This isn't saying that you shouldn't ask for what you think your house is worth. But you should be realistic and reasonable about pricing.
You may be able to sell your home quicker if you're open to a fair negotiation with buyers. Be sure to make it clear that you will give a little leniency with the price for the right deal.
Offer to Pay Closing Fees
When you finally get to closing on your home, there will be fees (such as taxes, etc.) that come with it. Most people purchasing a home are aware of this and might jump at an opportunity to get those extra costs taken care of.
If this is something that you able to do, it might be beneficial to offer to handle some of the home closing expenses. However, since this may not be a mandatory step, be sure that you can absolutely cover the excess house money needed to complete the sale before you offer.
Looking for More Tips on How to Sell Your Home?
Don't worry too much if your house has been on the market for a little while. Sometimes there are seasons when homes sell quicker or at specific times of the year.
Apply some of these methods above on how to sell your house quickly and you will probably start to see things speed up. More than anything it's important to be patient and know that it will happen.
For more tips and guidance on selling your home or other real estate advice, keep browsing our blog.
me cosplayers trying to figure out how to offset their costs or how to make money from their hobby.
Have you been wondering "how do cosplayers make money?" Then you're in the right place!
Keep reading to learn more about how cosplayers make money.
How Do Cosplayers Make Money?
Cosplayers have multiple streams of income once they begin to make money from their hobby. The initial costs can be pretty high because a lot goes into the "perfect" look.
Some cosplayers might even have to initially take out a small loan to fund their investment from places such as Bonsai Finance.
Merchandise Sales
While cosplayers are at a convention they usually sell prints to fans which can add up. If they sell $20 prints and sell 100 of them on a weekend that's a $2,000 weekend. Doing the math can add up quickly and the more conventions the cosplayer attends the more money they will make per year.
Keep in mind you will have to take into account what you spend on your costume. The more social you are at these events the better your sales will be on merchandise.
Modeling
Another way cosplayers make money is modeling on the side. Some model for new games coming out or for the brand itself.
You can make the right connections and find modeling gigs through social media. The more you network and the more social you are the more you will increase your chances to land more modeling gigs.
Brand Collaborations
Some cosplayers eventually can team up with brands for bigger things like being in a video game such as ZQGames.
Some brands will also pay cosplayers to represent their brands for special events they hold throughout the year around the country.
Convention Booths
Another option is to invest in a booth at one of the conventions and set it up with a backdrop or two and some props. Then you can charge fans to take a photo with you dressed up on the backdrop they choose.
You can take it a step further and bring along a photographer and print out the pictures right then and there and charge a bit more for those. You can get as creative as you want with your booth. The more creative you are the more money you can earn.
There are a ton of exciting fans willing to pay for pictures with their favorite characters to show off to their friends.
Have Fun!
Now that you have learned the answer to the question "how do cosplayers make money?" it's important to remember to have fun with it. If you're planning on making money from your love of dressing up it will show whether you're having fun or not.
The more fun you have the more people will notice that you truly love being in character.
Don't forget to bookmark our site to never miss our latest fun posts that you can geek out too!