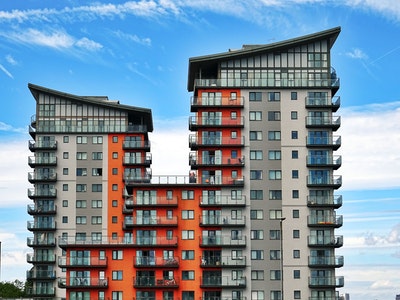 Searching for an apartment can be exhausting, especially if you aren't sure what you're looking for. You'll need to consider things like personal taste, layout, and possibilities for development, but for many apartment searchers, the most important deciding factor is cost.
To some, luxury apartments are worth the money, like luxury apartment complexes in Florida that offer dynamic views and tons of amenities. To others, low-cost apartments are a much better deal, since they're trying to save money.
But which features, exactly, should you be considering when determining whether an apartment is "worth" the monthly asking price?
10 Factors to Consider
These are some of your top factors for consideration:
Prices of competing apartments. One of the best things you can do is look at similar apartments and see how their prices compare. For example, you can look at other apartments in the same neighborhood—if they're much lower, it may not be a good deal. You can also look at similar apartments (in terms of quality and amenities) in other areas, and see if the prices are unique to this neighborhood.
Inclusive costs. You'll also want to consider which features are included for the monthly rate. For some apartments, rent includes utilities like water and electricity. For others, you might even get perks like free onsite laundry or Wi-Fi. Make sure you include these in your consideration when evaluating the relative cost.
Other expenses. You should also consider which other costs you might face if you get this apartment. For example, if the apartment is far away from a bus stop and you're used to taking public transportation, you may face higher peripheral costs by moving in—even if the apartment is somewhat cheaper than a place close to the bus stop.
Amenities. Many apartments offer specific amenities that improve your quality of life, adding further value to the location. Amenities could be allowances and perks like being pet-friendly or offering garages or could be extra features like a community gym or recreation center. You'll have to place your own values on these to evaluate them fairly; for example, how much money would you save on a gym membership if there's a small gym included in your apartment complex?
Neighborhood quality. Obviously, you'll also want to consider the quality of the neighborhood. If you're considering an inexpensive apartment because of how cheap it is, you might learn that the crime rate is abnormally high. If that's the case, it may not be as good a deal as it originally seemed.
The nature of the landlord. Make it a point to meet with the landlord and talk to them before you sign the lease. The landlord can make or break your overall apartment experience; for example, a good landlord will tend to maintenance and repair requests quickly and might be more flexible on your payment if you run into issues. A bad landlord could make even the best apartment into a nightmare situation.
Proximity. Take a look at the apartment's proximity to the places that are important to you. If it's closer to your job, resulting in a much shorter commute, it may instantly seem more valuable. If there are a library and a convenience store in walking distance, its value may increase even further.
Neighbors and living conditions. What are the neighbors like, and how are the apartments situated? For some people, living in an apartment complex close to other people is ideal. For others, that would be a nightmare. No condition is inherently more valuable than the others, but one may stand out to you as more favorable—which should influence how much money you're willing to pay.
Timeline. In the United States, the average person moves 11 times over a lifetime. The amount of time you plan on spending in this apartment should influence how much you're willing to pay for it. If this is just a temporary living situation, you may be willing to pay more for a convenient, comfortable environment.
Budget. You'll also need to consider your budget (and how much money you make). If you have a comfortable salary and a few other expenses, a luxury apartment will seem more "worth the money" to you than it would to someone with a tighter budget.
Making the Final Call
These aren't the only factors that should influence your final decision; they're just some of the most important for determining the inherent "worth" of the apartment. You also have to consider your personal comfort, the needs of your partner or roommate, and other factors.
If you feel indecisive, consider aiming for an apartment with a short-term or flexible lease, so you aren't locked into your decision for too long.
What are you doing to estimate the value of an apartment?