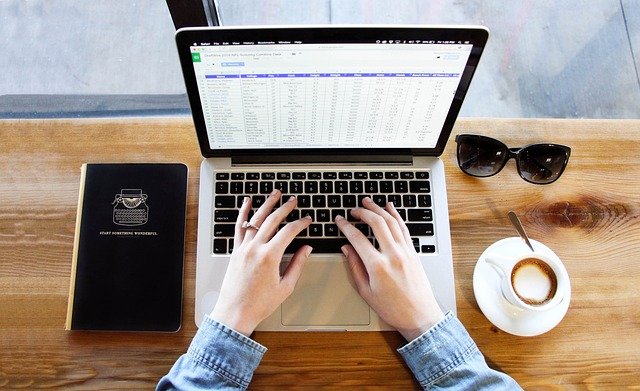 The beginning stages of any endeavor are exciting times. There is so much to do and so much to coordinate, that it can quickly get overwhelming. Operating a business is no exception. Even the smallest businesses require planning and attention to detail in order to get things right.
When it comes to financial institutions, require things to be letter-perfect before they will consider handing out their money.
If you're interested in applying for a commercial real estate loan there are a number of things you'll have to have on hand in order to be successful.
In this article, we're going to discuss everything you'll need to gather in order to apply for your loan. Once you have everything you need, the process can be quick and easy.
Take a Closer Look
A commercial real estate loan is a specific type of arrangement in which the borrower is to use funds specifically for real estate.
That means that you could use the money in order to lease or purchase office space for your employees to work in. It could also be used to purchase a warehouse and renovate it to meet your specific needs.
You could also use the money to invest in an apartment building, condominium, or other residential property in order to rent it out. It could be a long-term lease or a short-term rental property. Although these are all quite different, they are all acceptable uses of your capital.
What Will You Need?
Once you've determined that this is the correct loan type for the investment you have in mind, you're ready to prepare to head to the bank.
The first thing they will want to see is your business license. If you don't already have one, this is typically acquired through the state you operate out of. Each state has a different way of doing business, and you'll want to check government websites to ensure that you know exactly what you're in for.
Typically there is a registration fee to establish your business. California is the most expensive, with a fee of eight hundred dollars. New Mexico is the least expensive, with a startup fee of only fifty dollars.
You may also need to seek a federal license. Click here for more information about which types of industries are required to register with both the state and federal governments.
Business Plan
The next thing that you'll need to have is a well-organized business plan. This outlines your goals and means of operation in a way that demonstrates you have a clear idea of where your business is going and how to get there.
There are many services that can help you construct and draft your business plan if you do not have one already. Separate from the loan, a business plan is essential and you should have one in order to maximize your earning potential.
Credit Score
Just like when you apply for a private loan, the bank will want to take a look at your credit score.
A credit score is a ranking system that gives or takes away points based on how wisely you acquire and use credit. The higher your score, the more a bank is willing to take a chance on extending you a line of credit.
Click the link: https://www.usa.gov/credit-reports for more information about these scores and how they are determined.
Collateral
Even if everything else in your proposal looks good, you'll still want to have something to offer the bank in terms of collateral.
This means that you will have something of substantial value to offer up in good faith to show the bank that you mean business – and can back up what you say. If things turn south and you are unable to make your payments, it is possible that your collateral will be taken over by the bank.
Typically collateral is a house, an investment property, a car, or a boat. The higher the value of your collateral, typically the lower your interest rate will be. That can be a great motivation for putting up something that is near and dear to your heart. If you have faith in your business, it can only serve to benefit you in the long run.
Without anything to offer as collateral, you may have a hard time securing a loan. It is not impossible, but you may have to settle for much higher rates than you otherwise would.
If you don't have anything of value to contribute, you may want to seek help from a friend, relative, or business partner. Sometimes having a co-signer on the loan can offer the same benefits as collateral.
Once you've gathered the things you need, you will be ready to apply for your loan.