I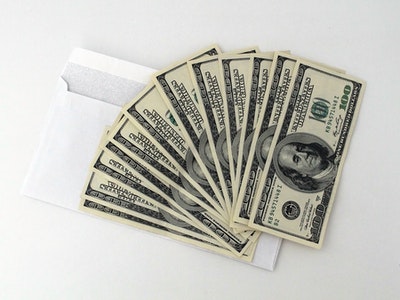 t needs no mention that online loans are way more convenient when it comes to emergency cash needs. But, the real question is, should you be taking out an online loan?
Especially, when the rates of interest levied on online loans is unconventionally higher than other options.
Of course, online loans have their own fair share of benefits to offer.
For example, even if you have had a bad credit history, you can still expect to receive loan approval.
And particularly, if you approach private lenders through online money lending networks, your chances of getting the loan are much brighter.
Regardless, it still isn't enough evidence to prove that these loans are better than other options. You should learn more on online installment loans at moneymagpie.com for a better understanding of how these loans work. After all, a well-informed decision is better than regretting an uncalculated move.
Nonetheless, here are some things that may help you figure out if installment loans online are suitable for you or not.
The rate of interest
The very first thing to consider when choosing an online loan is the rate of interest. There's no doubt that it would be higher as compared to other options. Mostly, because these loans are generally offered by private lenders, the rate of interest tends to be on the higher side.
But, if you're keen on taking out an online loan only, it is best that you explore your options. In other words, you should approach several lenders to find the best deal. After all, the financial market is pretty competitive.
Loan tenure
Another thing that you must consider is the tenure of your loan. Notably, as the name suggests, these loans are to be repaid in monthly installments.
That being said, not every lender would offer you a loan for the same tenure. Some might offer you a loan for fewer installments while others may offer you a longer tenure.
Value of your loan
Of course, not all lenders would offer you the same value also. Even if you're applying for a no-credit-check loan, the chances are your loan might be rejected. Or you may either be offered a lower loan value against your application.
The lenders, regardless of your credit score, go through your financial status. To put this into perspective, the lenders usually evaluate your credibility on the basis of your income. And whether you can repay the loan in time, after covering your monthly expenses.
Repayment benefits
When you take out a loan, be it a private lender or a conventional bank, you'll be offered rewards. The idea is that the lenders value their customers and wish to retain them with reward programs.
For example, some lenders wave off a portion of the interest if the repayments are made before time. Also, known as foreclosure benefits.
It simply means that when you're applying for an installment loan online, you should enquire about what benefits you may receive. It would definitely make it worthwhile if you could get better rewards on taking a loan from any lender.
To sum it up, online installment loans can be a great option, particularly if you need money asap. But, you should still consider your options and think responsibly before taking out a loan online.