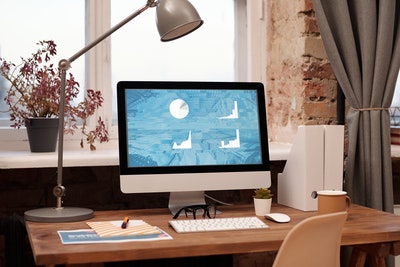 Being an entrepreneur during the COVID-19 pandemic can be difficult.
With business closures and unemployment rates rising rapidly, these scenarios can give you an unsettling feeling about whether you should rise to the challenge or just succumb to the pressures of the economic fallout.
With the rise of e-commerce, entrepreneurs are facing new challenges to secure a sale. With digital tools, more people find it easy to establish an online business, resulting in a highly competitive market.
With just a few clicks, you can set up your own business website, market on social media, and offer contactless payments or COD service.
The pandemic has indeed transformed the way businesses sell. Despite these shifts, many are still struggling to reach their sales targets and find the balance between managing their sales and customer engagement processes.
All too often, entrepreneurs are stuck between letting go of ineffective strategies or committing to potentially tried-and-tested ones.
To survive the post-pandemic marketplace, it's important to modernize your selling tactics to deliver a better purchase experience that eventually boosts profitability. In this article, we'll talk about ways to enhance your selling techniques during the post-pandemic era.
1. Adopt a multichannel method
Never imprison yourself in a single selling channel. In previous years, you direct your sales initiatives only through emails and phone calls. Technology and consumerization have completely transformed B2B selling and the sales landscape.
Prospects now look for a personalized multichannel experience and a more straightforward transaction process.
Your sales team should actively engage and respond to both existing and potential customers on various digital platforms. Use emails, video meetings, phone calls, and social media to connect.
Likewise, you can reap the benefits of technology such as salesforce. And if you 
integrate hubspot and salesforce
, the lead generation and conversion will become pretty easy.
Using a multichannel approach in your strategy increases your chances of broadening your outreach and appeal in a post-pandemic market.
2. Provide prospects with informational materials
Successful sales happen when consumers completely understand your product or service. A better way to do this is to provide a consistent flow of educational materials.
Make your outreach efforts center on helpfulness. Create and distribute informational materials such as product brochures and buying guides without sounding too brand-specific.
Make sure to produce these materials professionally to enhance brand value, exhibit competency, and promote long-term rapport.
In the post-pandemic world, your communication materials should be based on empathy, whether for sales or marketing.
Empathy in business means knowing and understanding customers' sentiments. In other words, it moves beyond a customer-centric approach by putting them at the center of your communications.
You can do this by hiring employees who exhibit plenty of empathy and training them to demonstrate empathy in sales conversations. Teach them how to understand customers' pain points and learn which messages resonated the most to prospects.
Other ways of education outreach include sending useful content through emails or holiday greetings via postcards to establish product and brand awareness. The more informed the leads are about your business, the more acquainted they will be with your products or services.
Remember, your business exists to help your customers. Leads have the freedom to speak with salespeople and get their questions answered, nuances explained, and confusions clarified before they arrive at a decision.
3. Offer a solution instead of your product
It can be tempting to think of new ideas around your product or service. In reality, customers want solutions or remedies to problems and pain points. Flaunting the value of your product or service won't do any good to your business if customers don't find them relevant.
Focus on your customer's concerns and issues and deliver an idea that will solve those problems efficiently and economically. Demonstrate how your product will benefit them by creating hypothetical scenarios.
A solution-based approach creates a more lasting impression, which the customer can take with them every time they're making a purchase decision.
4. Customize your sales pitch
The pandemic has modified the pace of the purchase cycle. In normal times, the period between a sale and the first client was relatively faster-clients based their purchase on gut feeling or impulse.
Lockdowns have slowed down everything, especially in the business landscape, making clients more methodical and careful with their buying decisions. This means your sales force has to work harder to make people patronize your brand.
Start by carefully focusing on customer needs and providing a sales pitch that interests them. A prospect can be hesitant at first, but focusing on their buying needs will encourage them to close a deal with you.
Selling is never easy. In this post-pandemic world, sales forces have to adopt more clever strategies to score more sales and employ deliberate tactics to enhance their businesses' closing percentages.
Doing this consistently and effectively will help your business build a stronger set of happy customers. In turn, their positive word of mouth can translate to higher sales and additional clients.