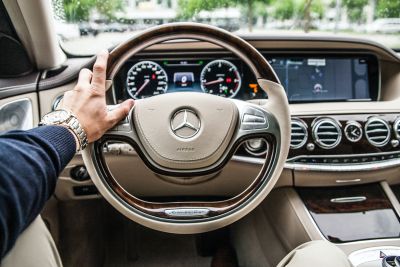 Over time, we'll find that we want to exchange our cars.
It could be because we found a 2021 Honda Civic for sale, and we want to change our car, or we want to swap out our smaller car for an SUV to accommodate our growing family.
Whatever the reason, it's time to sell our car. But how do we go about doing it? What are our options? Here are a few things you need to know about selling your car.
 It is important to understand your car's value.
If you choose to sell your car, it's important to be aware of your car's value. Depending on whether you bought your car brand new or got it second-hand, your car loses its depreciation over time, meaning that it loses its value.
According to AA, a new car begins to lose its value as soon as it leaves the dealership. Within the first year, it loses around 40% of its value, and if it goes over 10,000 miles in a year, it could lose as much as 60% in the next three years.
As you may suspect, this will affect the amount you may get for your car. Fortunately, there are car valuations that you can find online, and some auto shops do these valuations, so you can find out how much your car is worth.
Think about how you're going to sell it
You have a variety of options with this. You can sell it privately, using social media sites and car selling apps with groups for your local area. You can sell to a dealer.
You can sell your car at an auction, either live auctions or online auctions. There are many ways to sell your vehicle; all you need is to do a little research to discover which options are best for you.
You can always trade.
Part exchange is an option if you're looking for a car and want to get rid of your old one. Part exchange is when you exchange your old car for a new one.
Your old car basically makes up the value of the car that you're getting. This is popular because selling a car can take weeks, maybe even months, to find a buyer, especially if you're going through a dealership.
Part-exchange is a lot quicker, and it's a bonus that you can get the new car you wanted.
Get your car ready for sale.
However, before you do anything, you will need to get your car ready for sale, which means ensuring that it is clean and it's been upholstered.
Some dealerships will do inspections and make sure that the car is in good working order before buying it. If you're selling it privately, you will have to do this yourself.
Take it to a local mechanic that does the maintenance for you.
Notify those who need to know
Selling a car takes a lot of paperwork. All cars come with documentation, and ensuring that these documents, such as car permits, registration ownership papers are in order, will help you when it's time to hand over the keys.
You may need to make sure that your insurance company knows that the car is no longer in your possession, as well as any driver and vehicle agencies near you.
It is vital that you let these bodies know that the car is no longer in your possession.