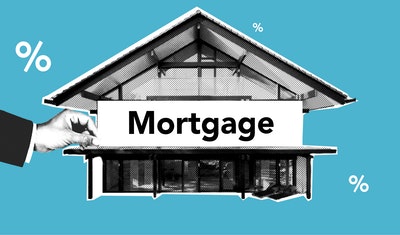 Home mortgages are available from various financial institutions and can be tailored to suit your specific needs.
Mortgage loans are typically used to purchase a new property or to take out money against the value of an existing property that you already possess.
There are many things to do before applying for a mortgage. Before you get approved for property loans, you must first accomplish the following:
1. Be Fully Informed
As with any loan, you need to first be informed of the many aspects of getting a mortgage.
This is very important, especially if you're not aware of the mortgage company's terms and conditions, the mortgage loan itself, the interest rates, and payments. Before buying a home, you must be fully aware of all the risks you might face.
There are two basic types of mortgages available: Regular and Adjustable-Rate mortgages. They are both mortgages that come with varying rates, terms, conditions, costs, and payouts.
Fixed-Rate (Regular) Mortgages: This type of mortgage is based on conforming to a specific index, like the Federal Housing Administration (FHA). These are for mortgages that will not be affected by sudden changes in economic conditions and are usually set at a specific interest rate throughout a certain period.
Adjustable-Rate Mortgages: This type of mortgage allows you to adjust the interest rate over time, depending on the federal funds rate is for a specific period. With a regular fixed-rate mortgage, this would require a new application, as you would need to refinance when the interest rates have changed. With an adjustable-rate mortgage, you would make a simple change to your repayment schedule, and the rates would automatically adjust themselves to keep your payment at the rate you've agreed on.
You can get some good tips and useful information about this from mortgage brokers and agents. Don't feel embarrassed to ask as they will give you sound advice.
They're experts in the field, and can easily refer you to a suitable loan lender or a good mortgage broker who can help you with many other financial matters related to home buying. You can also check the current mortgage rates for yourself at Rates4U.ca.
2. Check Your Credit Score
Another important thing you need to take care of is your credit score. A good credit score will help you get the best possible deal in terms of interest rates, payments, and down payments.
Especially if you are opting for an FHA loan when living in Texas. It's because a stable credit score is one of the critical FHA loan requirements in Texas that a loanee needs to comply with. Therefore, you quickly need to check your credit score online before you apply for a mortgage loan.
You can quickly check your credit score online.
Having a low credit score will not only increase your chances of rejection, but you can expect your interest rate to be substantially higher than someone with excellent credit.
It's essential to check your credit report regularly so you can catch any errors.
3. Check Your Debt-To-Income Ratio
In the mortgage loan industry, the debt-to-income ratio plays a significant role in determining the risk and reward of an application for a mortgage.
The higher the debt-to-income ratio, the greater the risk since the lender will take a loss on the majority of mortgage applications. In the consumer mortgage sector, the debt-to-income ratio refers to the ratio of a homeowner's monthly income to their total monthly expenses.
4. Find A Reliable Broker Or Lender
The mortgage industry is very competitive, which means that you have to be extra careful who you borrow from. It's always better to go for an experienced and reliable broker or a mortgage lender.
The broker's expertise lies in finding the right kind of mortgage for your needs.
You can go online to request free mortgage quotes, look at advertisements for mortgage lenders, talk to friends and family members, or visit websites for one or two lending companies.
Summary
It's essential to prepare yourself before you can get approved for a mortgage or property loan. Understanding how it works and every aspect of the loan is essential to prepare yourself and plan your budget and payments accordingly.
Aside from that, you should ensure you have a good grasp of your credit score and debt-to-income ratio to understand the approval process.
Lastly, you must find a reliable broker or lender who has the expertise to provide you with the right type of mortgage that will suit your needs.