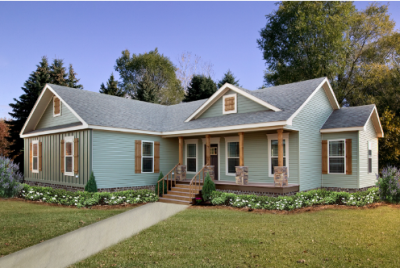 It is crucial to be educated when making major financial decisions, and few financial decisions are greater than buying a home.
Take the time to teach yourself what you're going to do before you agree to buy any house.
The following tips for getting a house are here to help you get going. The measures to buy a house are pretty easy to follow, and it's worth your time and effort.
There are important things to do before you purchase a house that will place you in a position not just for a smooth deal, but also for a nice first-time homebuyer experience.
1. Timing
Timing is crucial when it comes to buying a new home. You need to work out how much time you have to finish the task and whether or not you have time constraints.
You could be selling and renting at the same time or breaking a loan, in which case you need to make sure that the keys are exchanged for both your old and your new home at the same time.
Financially, when you are purchasing and selling at the same time, you need to weigh whether or not you need a bridging loan that will protect you if you purchase a new house and need some time to sell the old place.
It's all discussions between yourself and the other people involved, and coordination is crucial. Reading the fine prints on any deal or arrangement is indeed important and it is helpful to have an outstanding and competent legal representation to support and guide you.
Looking up home loans for first time homebuyers will assist you with the ideal loans for potential home buyers.
2. Location
You're going to have to know where you want to live. It seems straightforward enough, but a variety of factors have to be taken into consideration.
You might want to make sure you live near to where your job is, where your kids go to school, where your friends and family stay, and where you go for shopping and entertainment.
You might not want to live in the same neighborhood as these parameters, then you can consider traveling and commuting to areas around which your life revolves.
Location is incredibly important and, for years to come, it will decide the quality of life. You should decide whether you are comfortable with the town or whether you are going to embark on a whole new lifestyle.
Evaluate the neighborhood closely when looking at properties in the area of your choosing. You may want to introduce yourself to neighbors or simply watch the street's comings and goings.
3. Size
When you buy a new house, you need to reflect on the size of the home you need. How many of the bedrooms are you going to use daily? Will you need a large kitchen and a bathroom?
What's about the living areas? Are you the type of person who wants to have fun, or do you choose to eat? Do you need a yard or a patio and are you prepared to do the maintenance you need if you have a big outdoor space?
Are you considering a swimming pool or do you need room and a garage? Is there space for restoration, and do you need authorization?
You might be looking for a house that has the capacity for a granny flat, additional bedrooms, or living areas, and you might be able to enlarge the kitchen or bathroom later on? These are all really interesting questions which depend on you to be able to try to think ahead.
A new property doesn't require anything you need right away if you can see the opportunity to invest in expanding it eventually, and the property can handle that. The size of a home also depends to a significant degree on how many individuals there are going to live there.
4. Permanency
Will this be your home permanently or is it just a transitional move? If you're searching for a house that you're committed to for years to come, it may take longer to find the right match.
Overall, it is not a choice to be made lightly, and you may have to face a few downfalls and disappointments before all the criteria are fulfilled. If it is a temporary project or investment, you may have space for more versatility, and you may be aiming at something that is decent enough rather than ideal.
Many of your choices will decide the intent of your purchase. Are you going to be an occupied owner? Are you flipping it—purchasing something that you're going to renovate and develop in order to market it for profit?
Are you planning to buy the house and then rent it out? Whatever the reason, the nature and state of the dwelling you are purchasing, and the amount of work you are prepared to do to upgrade it can only be successful if you have your intentions in mind and purchase it accordingly.