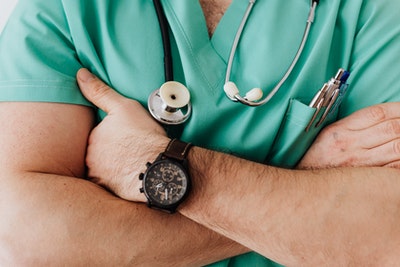 Life after a car accident is challenging, more so if you have to deal with a serious injury due to someone else's fault. The massive medical bills can topple your finances.
Things get even worse if you lose your job for the short-term or the long haul. Covering your medical expenses can become a woe in such circumstances.
Moreover, the stress runs so high that you may have to accept a lowball settlement from the insurance company.
However, quick settlements seldom work in favor of victims as they end up paying massive sums for medical expenses from their pocket in the long run.
Awareness about your legal rights for compensation helps you deal with covering your medical bills after a serious car accident.
Here is a guide you can rely on to handle the situation smartly and get the settlement you deserve.
Get immediate treatment
The first thing to do after an accident is to seek medical treatment immediately. Victims often underestimate their injuries and fail to see a doctor right away just because they feel fine.
But even the most serious injuries may be hard to spot right after the mishap. Missing timely treatment not only aggravates the problem but can also deprive you of the evidence needed to validate your personal injury claim later.
It isn't a great idea to skip treatment only to save money because you will be able to recover it once you have a valid claim.
Seek legal advice
Once you get immediate medical treatment for your injuries, the next step is to seek legal advice. A specialist in personal injury law is the best professional to help you secure the settlement that covers your medical bills.
Experts at dattanlaw.com recommend that you should hire a lawyer at the earliest so that your insurance company does not convince you with a lowball offer.
They can also help you calculate an optimal settlement value, considering your medical bills, loss of income, long-term rehabilitation costs, and other damages.
A lawyer can also assist you with filing a lawsuit if there isn't a possibility of a viable settlement with the insurance company.
Focus on improving your finances
Although your lawyer can help you secure compensation for your serious injuries, the claim process can take a few months. Meanwhile, your immediate goal should be to stabilize and improve your finances so that you can continue with ongoing treatment.
If you have lost your job due to incapacity, consider finding a side hustle to help you make money from home. Your family members may be able to support you financially till the claim comes through.
You may seek help from your employer. Explore the option of health insurance if you have it. You may also check if the medical facility offers the alternative of treatment on a lien.
Managing your medical bills after a serious accident can be tough, but you must not cringe at treatment at any cost. Go ahead with it and file for a compensation claim to cover the cost because you deserve it when injured due to someone else's negligence.