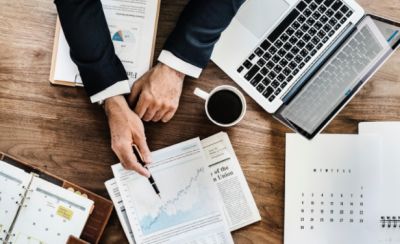 Managing your finances can be pretty tricky, especially if you don't bother much about economic trends, tax rates, etc. It requires time, skills, and effort, and not everyone is financially savvy.
More so, wealth management and monetary planning are essential in planning your financial future.
It helps you make conscious efforts towards your retirement and financial security. However, if you need expert advice on money matters, it's time to seek a financial planner.
This article will discuss the benefits of working with a financial planner and how to find the best hands. Let's get to it
Who is a Financial Planner?
A financial planner or advisor is a professional who gives financial advice in wealth management and retirement plans. They help you plan your finances, savings, and investments that will help secure your future. You can find a list of some of their responsibilities below.
Help you develop a comprehensive plan that considers your major financial concerns, including tuition fees, trust funds, insurance, retirement, etc.
They give expert advice in cases of unexpected financial problems.
Bring you in on investment opportunities that will maximize your income.
Discover relevant monetary vehicles like mortgages and insurance policies.
With these, you can see that a financial advisor's time is crucial in planning your future. Nonetheless, not every monetary advisor is worth your penny. You should consult a Certified Financial Planner, amongst other finance professionals, depending on your need.
Hiring a Top Financial Planner
To be safe, ensure your advisor has a fiduciary duty to you. This means that they are to put your needs and interest above their monetary gain. A fiduciary advisor will offer genuine advice about investment opportunities.
They will prevent you from investing in frauds or overly expensive platforms.
This also means that they don't allow you to make investments with high risks to gain referral bonuses or compensations. In other words, hiring an excellent advisor is as important as the monetary plans you make.
You don't want to work with 'professionals' who only care about their pockets, not minding if you're getting ripped off or not. To be safe, you may want to check out Coast Financial to learn how to find an advisor that is right for you.
When Do You Need A Finance Planner?
Certain conditions might make you want to hire a financial planner, and they include:
When you're approaching the age of retirement and need to secure a reasonable retirement plan.
When you encounter a life-changing event – i.e., you are getting married and want your accounts managed appropriately.
If you inherited large sums of money/ assets and you need help with management and investing
Your parents are getting old and need help with a retirement plan.
You recently got divorced, and you need help in planning your finances as a single person.
You need expert opinions on how to invest, avoid estate taxes, mortgages, etc.
You're heavily in debt and need professional guidance on clearing it.
Paying your Finance Planner
When hiring a Planner, you may want to take note of how they get paid. This might give you a heads up on their modus operandi and if they have your best interest at heart. The three payment types include –
Fee-Only: They charge an hourly fee, an annual rate of a flat fee to provide their services for you. They have no interest in your investment returns, except for what their work is worth. This monetary planner may be the best bet or fiduciary duty.
Fee-based: They charge a combination of fees for the job done and commissions from your return on investments.
Commission-based: These planners get their payments from the interest rates on your investments.
Benefits of Hiring a Financial Planner
It Improves Financial Security
Planning your finances with a professional will help you take care of expenses and future emergencies. They give expert advice about tax rates, savings, assets, the need for investments, and how to secure your finances.
This will help you take care of unforeseen circumstances without feeling overwhelmed. It also gives you peace of mind, knowing that you can cater to your primary and secondary needs without hassles.
Higher Return on Investment
Not all investments are worth it, and you may not know till you're nose-deep into the scheme. However, your advisor can help you discover legit investment opportunities with reasonable interest rates. That means you don't have to go through trials and error, finding a good investment opportunity.
In addition, they will go the extra mile to help you earn more money than you pay them. In the end, you're getting more value for your money. If you're hoping to invest,
https://www.sec.gov/investor/pubs/tenthingstoconsider.htm you can check the following link for things to note before you dive in.
It Saves Time and Stress
Money matters are somewhat stressful, and it takes time and skills to plan. Also, your finances may become more complex as you earn more. But when you work with a professional, you don't have to go through the stress.
They give genuine opinions and help you set a clear-cut financial goal. In addition, they help you act fast on decisions that will yield more profits for you. More so, they understand the industry better than you do, so you don't have reasons to panic.
Coordination
If for instance you're handling a project, or you have other professionals working for you, your financial planner can work with them for real-time updates and funds management. This will help them coordinate how your money is distributed to avoid errors or mismanagement.
Now that you are ready to take your finances to the next level, you can check here for more details on how to identify a top financial planner.
Conclusion
Involving a planner in your finances can help you make wise decisions when it comes to wealth management. They help you improve your financial security with investments and professional opinions. In addition, they help you ease the stress that may arise from disorganized finances.
Nevertheless, before you hire a planner, you might want to be sure you really need one. You should also check your net worth to be sure that you can afford their services.