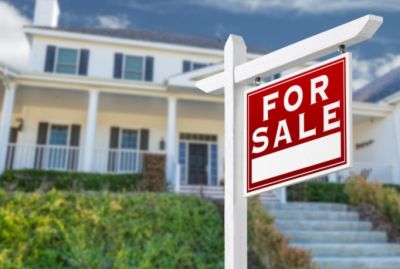 When selling your home, you probably want to secure a buyer as soon as you can. If you wait too long for one, your home could lose value as it stays listed.
Many people begin by, "buy my home for cash?" This is a totally reasonable concern for anyone who wants to sell their houses, cash buyers will assist you!
The market could also turn in favor of sellers, leaving you with too much competition and removing thousands from your price. What can you do to make the sale faster?
The following tips can help you speed up the process of selling your home and allow you to find the right buyer as soon as possible.
Pick Your Agent Carefully
The first and most important step in selling your home faster is by hiring a great real estate agent.
Although you can probably try to sell your home on your own, the truth is real estate agents are essential in ensuring a speedy transaction.
They have a wide range of contacts and the experience to generate home seller leads efficiently. To pick the right agent you need to go through the following checklist:
Go through online reviews about the agent or their real estate company
Make sure the agent or company isn't involved in any shady business dealings
Ask for recommendations from friends or family about their real estate agents
Ensure that you and the real estate agent not only see eye to eye but have matching personalities
These steps are all essential to making sure you can work effectively with your agent.
Make Everything Sparkle
Selling your home is like putting your house through an interview process.
Just like how you wouldn't show up to a hob interview unbathed and in dirty clothes, you need to spruce up your house before letting potential buyers see it. Work your way from the exterior to the interior.
Make sure all pavements such as walkways and patios are free of cracks. Landscape your garden and mow your lawn. Give your home a fresh coat of paint and fix the shutter and the roof.
Just a side note, it can be hard to choose the right kind of paint for the rooms in your house, but there are inspirations and tips online to help you decide. Click here for more helpful pieces of advice regarding choosing the right paint.
For the interior, clean all fabrics such as the curtains and your upholstery.  Pay particular attention to the kitchen and bathrooms, which can get pretty gross if left uncleaned.
This in turn can dissuade potential buyers and cost you a sale. Once you're done cleaning and sprucing up your property, you can hire a home stager. These professionals can help ramp up the allure of your home through a combination of decluttering and decorating.
Schedule Showings Smart
Open houses are essential parts of putting your home on the market. This allows home buyers to see themselves in your home and hopefully makes it easier for them to commit to the sale.
However, you need to be very careful when scheduling your open houses. Work with your agent to choose the perfect time to welcome potential buyers to your home.
A flexible open house schedule could work best. During the weekdays, make your open houses by appointment only. Since most people will be busy at work, you won't have to worry about turning away other viewers.
On the weekends, when people have time to visit, you can have a regular open house. Alternatively, you can host virtual open houses instead. This is more convenient for some people.
Careful with the Upgrades
Most people who plan on putting their homes on the market often go on a blitz of upgrading their properties in an attempt to make their homes more attractive.
However, this can backfire when the upgrades raise the price of the home above the acceptable asking price. Some upgrades can also be very expensive, putting you more deeply in the red than would be comfortable.
Choose upgrades carefully and with an eye on your budget. For example, installing a hot shower unit is reasonable and won't affect the price much but building a whole gazebo in the yard can be considered overkill.
Look at design trends and ask homebuyers what they're looking for in a home before committing to an upgrade.
Choose the Right Price
Determining the right price for your home can be very tricky. Ideally, you want a price that's high enough that you're not selling your home at a loss but not too high that you'll scare away most buyers.
Don't forget to factor in your personal considerations. For example, if you need the money from the sale urgently, such as for a medical emergency or essential purchase, you can't be too picky with the price.
If your property is in an up-and-coming neighborhood, you can reasonably raise the price. Real estate agents and other professionals can help determine the correct price, but your input will be invaluable in identifying this number.
Selling your home can be a difficult process but with the right help, you can streamline it and ensure you have money in the bank in no time.