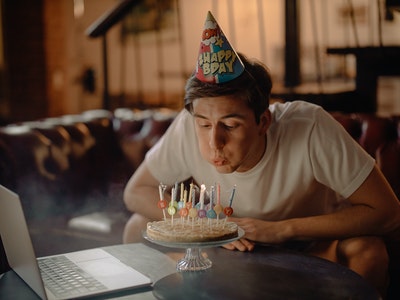 The recent lockdown and social distancing measures have made socializing pretty tough. Birthdays, weddings, funerals, and events have looked very different over the past few months.
However, when we do eventually make it out of the six people rule, celebrations can once again begin.
If you have a birthday coming up post lockdown, here you'll discover some great ideas to ensure it's a memorable bash.
Make a weekend of it
What better way to celebrate your post lockdown birthday than by making a weekend of it? Travel somewhere new in the UK and enjoy the freedom of actually being able to travel safely!
There are so many beautiful places you can head to in the UK. Whether you get away to rural Wales, head to the coast of Cornwall, or have a city break in London; making a weekend of it will ensure you have a memorable birthday.
Do something that challenges you
If you're looking to do something unique, why not opt for an activity that challenges you? Think of something you'd like to do but you've been too fearful, busy, or wary to do it. This could be anything from climbing a local mountain to running competitively.
Doing something that challenges you is great for self-improvement. It makes you feel good when you achieve things and it motivates you to overcome life's challenges.
So, write a list of the things you want to do and get ready to tick something off it.
Throw an unforgettable party
Of course, one of the best ways to celebrate post lockdown is by throwing an unforgettable party. Book a venue if you want to make it truly special and treat yourself to a brand-new outfit.
You'll want to pick up affordable party supplies to decorate the venue. Go all out and choose a theme for the party. Hire in caterers and consider arriving in style with luxury car hire.
Or, if you're on a budget, create an epic buffet-style menu. Even if you're throwing a party at home, you can still make it unforgettable.
The great thing about throwing a party is that you control your budget. No matter how much money you have to spend, you'll be able to throw a memorable bash.
These are just some of the best ways you can spend your post lockdown birthday. However you choose to spend it, you're sure to enjoy simply being around your loved ones and getting out of the house!