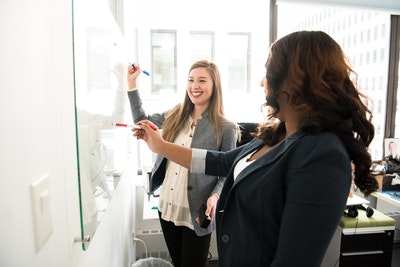 An incentive scheme for employees is essential. Without a reward at the end of the rainbow, your staff may not feel motivated enough to maintain their high standards. Once this happens, productivity levels will drop, and the company will start to suffer.
However, organizing a rewards program is only the first step. Just because you have one doesn't mean it's going to work. If anything, lots of incentive schemes fall flat with employees because they make fundamental errors. Remember that a single mistake is all it takes for the business to lose sales and for this to impact its bottom line.
The key is to strengthen the weak spots in your rewards program to motivate workers to be more motivated. If you're lacking inspiration or unsure where to start, you should continue reading.
You'll find the telltale reasons incentives fail and how to tweak them below.
#1 Lack Of Trust
Sorry, but your workers may assume that you aren't going to follow through with your promise. A massive 58% of employees trust strangers more than their boss, which is indicative of the relationship between employees and employers today.
Before you let the disappointment sink in, you should know that only one in three managers believe their workers, so it works both ways. There clearly isn't a stable foundation, and you have to tackle this head-on if you're going to make a difference. The key is to make good on promises, and that means paying bonuses if you've highlighted them as perks.
Sometimes, it's tempting not to, particularly if the budget is tight or you think the team doesn't deserve a performance-related pay bump. However, failing to sanction bonuses sets a dangerous precedent that will encourage workers to down tools. When you lose the office, you'll find it tough to regain their trust and work as a team.
#2 Mediocre Benefits
There are levels of employee incentives. Typically, businesses use the money to motivate workers because the higher-ups believe it's the best way to maintain standards. Although a cash bonus is welcome, it's not the only thing that encourages people to get out of bed in the morning.
Employees with families, for example, will prefer more time off so that there is a balance between life and work. Young, single workers will want an all-expenses-paid trip to an exotic destination. With that in mind, you should tailor perks to the individual. Learn more about corporate travel programs by clicking the link, whereas you should research flexible working hours for family-orientated team members.
A one-size-fits-all policy is bound to backfire as people will complain, even if you think it's an excellent incentive.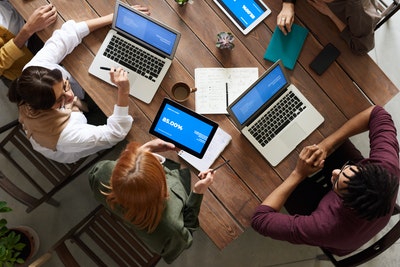 #3 In-House Schemes
They are your employees, so you know what they want. At least, that's how bosses perceive the situation. Unfortunately, this is a clear cut case of attempting to maintain control over an area of the business that isn't in your remit. You lack expertise and experience in employee incentive programs, which is why you should search for an alternative.
As always, the best one is to outsource to a third-party that understands what it takes to create perks that have the wow factor. Hiring a partner allows you to cut costs while maintaining high standards, which is very appealing to you and your staff. Of course, there's no need to relinquish control completely.
Choosing the right outsourcer should enable you to stay in contact and discuss tweaks that you believe are necessary while leaving them to do the heavy lifting. Find out more about outsourcing success by checking out the tips that lead to a healthy and open relationship.
#4 Overcomplicated Metrics
Okay, you've hired a third-party to help you design quality incentive programs, and you've tailored them to the team. Everything is ready to go, right? Not so fast because it is still easy to overcomplicate matters by introducing complex metrics.
You don't want to make it easy for employees to attain bonuses as it would cost you a fortune. Also, you need to ensure they hit the right targets so that the company benefits. Therefore, you may feel the need to introduce KPIs as indicators. While this strategy works in theory, it often fails in practice because people have no idea what they must do to attain the perks.
When this happens, they'll automatically assume they won't hit their goals anyway and lower their standards. KPIs add to the mistrust factor, too. For perks that motivate people in a healthy way, you've got to make sure they are easy to understand.
Is your incentive program on point? What could you do to enhance it?