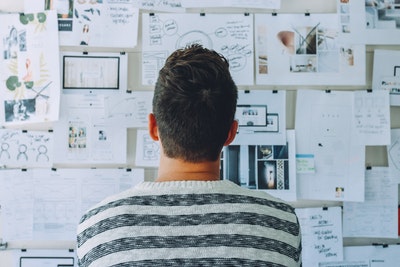 Every business owner faces several challenges in their first year of operations.
While some of the challenges may be relatively easy to overcome, others are enough to send businesses crashing.
According to the US Bureau of Labour Statistics, 20% of new businesses fail within their first year, 50% falter by the end of the fifth year, and 80% after ten years. These success rates are frightening.
So, are you an aspiring entrepreneur or new business owner?
It is important to know the following common obstacles, as they can affect your business success.
Maintaining quality customer relationships
You don't have to look too far to see examples of businesses that have fallen due to poor customer relationships. Even large brands with massive customer bases are not immune to the incredible force of consumers.
In most cases, something as little as a social media post can be enough to send a business tumbling down. It takes a lot of effort for a business to earn and maintain the loyalty of a customer, and this could take years sometimes.
But one decision, action, indecision, or inaction is more than enough to severe customer loyalty.
Managing sustainability issues
The world is increasingly shifting to more environmentally friendly ways of protecting the natural environment. As a result, consumers are now putting more pressure on businesses to take their sustainability issues seriously and demonstrate how their operations protect the environment or do not destroy it.
This time, consumers are not settling for mere rhetorics, as they expect to see the evidence. That means businesses that fail to ensure sustainability in their operations will likely lose out on some clients.
Today, businesses can employ sustainability in different parts of their operations. For example, when it comes to power generation, companies like Volvo Penta offer durable, dependable, and sustainable power generation, among other cutting-edge technologies and sustainable solutions.
Cash flow issues and resource management
Cash is king! And this is a maxim that holds in the world of business. As soon as your business hits the low with cash issues, you know you're in serious trouble.
That's why aspiring or new business owners need to put measures in place to ensure that they maintain a steady cash flow while utilizing their resources in the most efficient way.
Experts recommend that business owners save up at least three to six months' worth of the monthly business expenses in an emergency fund to provide some form of financial cushion during uncertain financial times.
Increasing brand awareness
Every business strives to attract new customers and retain its clients, so keep this in mind. One of the most effective ways of achieving this is by increasing brand awareness.
In terms of statistics, about 70% of brand managers identified audience building to have more significance to their business success than direct sales, as far back as 2017.
Today, business owners' brand awareness remains a primary objective, considering how competitive the business environment has become.