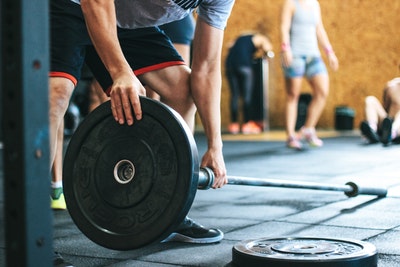 If you aim to increase your gym's revenue and also gain more clients, there is one marketing approach that you should use that will significantly help you out – Search Engine Optimization (SEO).
Gym SEO could help your website to be on the top of the search results and, at the same time, attract more visitors to your gym business.
In this article, you will learn the heavy-lifting strategies of Gym SEO – what it is, how to use it, and how it works.
Gym SEO: Basic Overview
SEO means search engine optimization, and, usually, the search engine is referred to here is Google. By improving your gym SEO, your business could rank higher on SERPs – search engine results in pages.
The method by which gym SEO operates is not that hard to understand. By posting the correct information in the right places, your website would start climbing at the top of the search engines rankings.
This will work by targeting keywords, incorporating links, making your text readable, as well as checking for plagiarism.
Proper Utilization of Keywords
The keywords would be the heart of your gym SEO campaign. Keywords are the words or phrases which you intend to target. If somebody googles these words, you will want that your website is one, if not the top, of the highest ranks so that it will be on the first page of the search engine's result list.
For example, "best gym near me," "top CrossFit in Dallas," or "affordable gym in my neighborhood" are all possible keywords for your gym business.
As a business entrepreneur, you will include these keywords in all of your web content. When Google has determined that your business is legit and has merit, you will begin to appear in people's searches.
Using The Fail-Proof Method Of Using Backlinks
The other approach to increase your SEO would be through links, which are often referred to as anchor text. This link is a text within an article that contains a hyperlinked URL that, when clicked, instantly redirects the user to another site.
Once you are linked to trusted websites, Google begins to trust you more. Bear in mind that the websites you link to must have some connection to the subject you are discussing.
You may provide links to other gyms, fitness blogs, or nutrition-related websites. While providing links to the website is beneficial, avoid going overboard.
Readability Of Your Content
Whether you like it or not, Google also evaluates the readability of your material. If your written material does not make sense when read aloud, Google might demote your ranking towards the end of the search results.
This is to deter individuals from spamming a large number of unrelated keywords in an attempt to fool Google's ranking algorithm. Google has the most sophisticated algorithms for assessing information and selecting what to prioritize.
Apart from Google's algorithm, if the content is unpleasant to read, your clients and prospective customers will be turned off from your gym. Therefore, avoid "keyword stuffing"; rather, keywords and phrases must flow naturally throughout your content.
It is acceptable if you are not a natural writer; many people will pay a writer to develop content for their website. This assists in ensuring that the content is worth reading and meets all other SEO criteria.
Avoid Plagiarism At All Costs
The final criterion for ranking your gym's website is the presence or absence of plagiarism in your content. This is among the most egregious mistakes you can make with your website. Google will just blacklist your website if you plagiarize.
This also pertains to reposting your own content on your website from one tab to another.
Each piece of your content must be absolutely unique and original.
The Benefits Of Gym SEO For Your Business
Gym SEO does have a plethora of advantages. Listed below are some of the most significant benefits of gym SEO for your business:
Increase in the number of views.
The ultimate result is that SEO can help you in propelling your gym at the top of Google's search results. Most people conduct online searches to discover new businesses and products. Your gym's branding will be ineffective if your website is not easily accessible.
Take, for example, the people in your neighborhood who are looking for a new gym membership. They will be hooked the moment they come to your site. However, if your company will not appear on the front page of Google's search results, they might not find you, and it could be a great loss for your business.
A well-managed gym SEO strategy will position your website prominently. You will receive an increased number of clicks, engagements, and customers. All of which could result in additional funds in your pocket.
It is free
An SEO website functions in a manner similar to a Google Ad on the top of the page. The main distinction is that you are not required to spend on SEO. SEO is based on a few basic ideas that are both simple to understand and easy to apply.
This procedure is completely free, which is a significant bonus. That is why so many pros advise gym owners to engage in gym SEO.
It is not difficult to do once you fully understand what gym SEO is and how it works.
You do not need to have a four-year education background to obtain an SEO degree and to understand how it works. It is something you can study in your spare time that can benefit you a lot.
Gym SEO: Where Should It be Utilized?
The most essential place for Search engine optimization is on your website, but SEO could go anywhere in which you write content regarding your gym online.
Your gym's website
Because you are aiming to direct visitors to your website, you would want to concentrate your SEO efforts on your gym's website. Do you lack a website? Learn how to create a comprehensive gym website easily.
Your website is the best place because its content will stay there until you want it to – it is fully under your control. You can even upload an unlimited amount of SEO-optimized content.
On your own blog
If you want to achieve optimum SEO results, it is recommended that you run a blog. This blog should be directly linked to your website and have several other links that lead to other pages on your website.
Due to the open-ended nature of blogs, you may incorporate various SEO tactics into one.
Don't forget about SEO tactics as you continue to create content. Your blog might be about anything related to fitness. It might be workouts, nutrition, the advantages of going to the gym, or other basic health information.