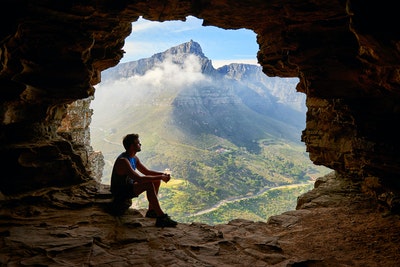 Setting boundaries and drawing a fine line between work and life is challenging when you spend most of your waking moments bogged down to a desk.
Rest equals sleep, leaving you with no time for play. Your house should be your sanctuary and not just a station you stop by to replenish yourself and get back to work the next day.
Living close to your office is a perk since you get to bypass the exhausting commute and be able to get home faster. But this also comes with a few drawbacks.
For example, since your home is just around the corner, you tend to stay longer at work because you feel like it's only proper to spend the time you get to save on long commutes in accomplishing more tasks.
To prevent burnout, you need to understand the importance of work-life balance and appreciate the fact that your home is only minutes away.
To make your free moments more relaxing, you can turn your home into a sanctuary where you can abandon stress and fully submerge yourself in comfort.
1. Create Room for Relaxation
Rest must be your priority after spending the whole day dealing with taxing work.
Your occupation is indeed your bread and butter, but you don't have to sacrifice your health over it. When you give yourself what you need, you can perform better and be more efficient. At home, you can create a room solely for relaxation.
For instance, if reading soothes your mind, you can install shelves in your bedroom with cozy lighting that offers perfect illumination, so you can fully immerse yourself in your books.
If you're looking for a condo for sale situated in bustling cities, you can choose one that offers enormous windows, so you can at least relax in the glow of city lights at nighttime.
Turning your living area into a cozy space ideal for binge-watching is also an excellent way of ridding yourself of the day's stresses.
2. Areas That Make You Want To Stay In
When you live in premier spaces surrounded by rings of stores, you'll more or less want to go out during your free time to shop, which can only put a strain on your budget.
Going out to unwind is good from time to time, but you also should get yourself to relax in your home and content yourself with what's available. If you have a place that completely caters to your needs, you'll become a homebody in no time.
Sometimes, spending time alone and taking relief from the challenges of your daily grind by staying indoors is the perfect remedy for bouts of stress.
Creating areas that lure you to stay in depends on what you like to do. If you're into art, you can use that as a creative outlet to ease away stress and set up a corner in your home that's complete with art materials, like an easel, brushes, and paint.
Once it's all ready, what's left to do is for you to sit down and let your creative spirit take over.
3. Frequent Clean-ups
A clean environment is instrumental to having a place to relax completely. If your flat is disorganized – which can be understandable amidst the chaotic work schedule you have – this is the perfect time to roll up your sleeves and get to tidying.
You can look at it this way: the state of your home reflects the condition of your mind and vice-versa. It's easier to get things done with clearer thoughts. To achieve that, you'd need space in your brain which you can get by decluttering what you have inside and what you see outside.
Accomplishing tasks is almost impossible when all you want to do is lounge all day. But you wouldn't have to subject yourself to extensive cleaning sessions when you keep things neat and tidy up a little every day.
Before you relax, you must train yourself to clean up until you get used to the practice, and before you know it, your home will be sparkly clean.
4. Build an Aerie
Sometimes, all you need is to observe the sky and bask in the fresh breeze. Mingling with strangers, accommodating clients, and getting elbowed by crowds are typical parts of busy days, so it wouldn't be strange to want some peace and alone time when you finally can.
If your flat is pretty high up, you can use this to your advantage and create an aerie where you're closer to the skies than the ground.
To make the setup cozier, you can place bean bags or a hammock on your balcony to relax in and even doze off. You can also install an outdoor heating system to remain comfortable even during chilly winter nights.
It's not easy to find comfort amidst a bustling city, especially if the sights and sounds remind you of work. But by creating a space for you to relax, you can give yourself a serene sanctuary.