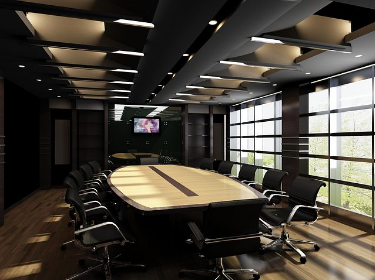 There are thousands of guides detailing how you start your own business, but few explaining some of the lesser thought of considerations that are quite important to the success of your fledgling company.
There are, of course, hundreds of things to think about. You want to get it right the first time around too or it could end up taking you time and money, something a business does not have in large quantities.
When you launch you want to be able to focus on running the business not annoying niggles that shouldn't be present.
There are all kinds of businesses that can be run out of an office yet they all rely on certain things working, things you may not yet have looked at and considered.
Get your business plan out, and go back to basics. You may have thought of some of these, but the others can help you and your business soar.
Physical Or Virtual…
You will most certainly need a server. This is what will connect all of your computers together, so that they can run off the same files and share email points and the like.
However, you need to decide whether this will be literally located in your office or on an external cloud-based virtual private server.
Not having to buy a server saves you money, though a cloud-based server does charge monthly. It is more secure too if a fire occurred, or a flood, all of your systems and data would be safe.
It also means you can access the data from wherever has internet. Something that is great if your business requires you to visit clients in their place of work.
No more lugging around hard drives or losing USB's. Weight up the benefits and drawbacks and make a decision based on your business needs.
Internet Coverage
Sometimes when moving into a new office business owners forget about internet coverage.
Sometimes the signal is quite weak, meaning certain computers get the worse end of the draw and end up losing out on the signal which affects the person's productivity.
They can only work as fast as their internet allows them. If you use cloud computing then this can be a large problem.
First, call the provider. They sometimes limit their speeds so calling them could result in better internet speeds.
You should also consider switching to a faster provider if that is at all possible. If none of this works it may just be the dynamics of your office build. Think about installing a WI-Fi

wi fi booster

. It can help you push signal to the areas that need it most.
Think About Training
Some people will know how to use your software, others won't.
When you start out there will most certainly be gaps in the business that you should be working hard to fill. Increase productivity.
You can train and upskill them yourself or get an external trainer to come to your business. You could ask them to do an online course or send them away to a provider for the day.
Whatever you decide to do ensure it is effective. An employee's experience and know how can make or break your business.