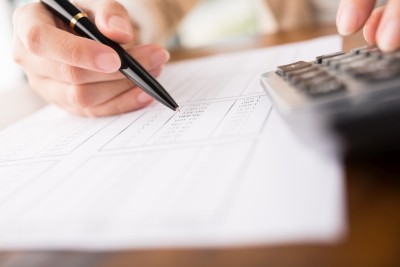 If you are bored with your current job and you are considering a career change, you are probably listing all of the exciting and fulfilling careers that you could potentially pursue.
It is unlikely that accounting makes that list because most people see it as a boring job.
However, accounting is actually a great career and it is well suited to a lot of people. If you are drawing up a list of potential new careers, these are some of the reasons why you should consider accounting.
You Can Get Qualified Online
Qualifications are the biggest hurdle that people face when changing careers later in life. Going back to college full-time isn't an option for most people that have families and mortgages to worry about, so any career where you can study part-time while you are still working is always a good option.
Accounting is a great career that has lots of potential job opportunities, and you can get qualified online. Follow this link to learn more about accounting degrees and your options once you are qualified. You can fit study around your existing responsibilities and continue to earn while you learn, so you don't need to worry about the financial burden of full-time education.
You Can Work In Most Industries
There are so many different job opportunities for accountants in all kinds of different industries. All businesses benefit from hiring an accountant and non-profits need them as well.
So, whether you want to work in the fashion industry or the manufacturing industry, you will be able to find an accounting job that suits you. Much of the work that accountants do is focused on advising clients and helping them to make the right decisions for their business, so you will have an active role in whatever industry you choose.
It is a common misconception that accountants spend most of their time crunching numbers because the software does most of that these days. There is a whole range of products available for accountants nowadays, from general accounting software to specialized solutions, like Knuula's engagement letter software.
You Are Always In Demand
In the midst of a financial downturn, many people are at risk of losing their jobs.
However, it is in these situations when accountants are needed most.  Accountants are always in demand, especially during difficult financial periods, which means that you have better job security than you would get with a lot of other careers.
You Could Consider Starting Your Own Business In Future
The reason that most new businesses fail is that they don't have a good grasp of the financial side of the company.
They have a great idea for a product and they know how to market it, but they don't know how to manage their business costs effectively, which is why it is important to hire an accountant.
However, if you already have a lot of experience running business accounts, you are in a good position to start your own business in the future and you have a much greater chance of success because you already know how to handle the finances.
If you are considering a career change, accounting should definitely be on the list of possible new jobs.