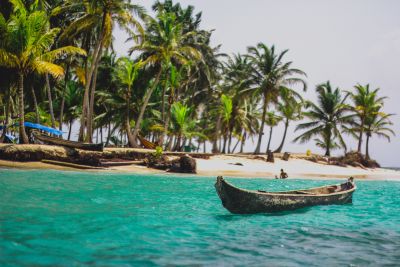 If you have been freelance for a while, and are ready to spread those wings and become more of a digital nomad, then you might be wondering where some of the best places to go are.
While the term 'digital nomad' can come under fire, if you work in digital and are living a nomadic life – traveling from country to country – then that is exactly what you are.
And before anyone embarks on the digital nomad lifestyle, you should know that it isn't always as glamorous as lying on a beach in Mexico or sipping mai-tais.
It will mean that when you have a deadline and are trying to squeeze every last bit of speed out of your internet connection, you might not meet your obligations. Or you miss a flight and miss a meeting. You have to be organized and dedicated.
Here are a few places that are perfect for digital no nomads:
Bali
Most people who want to travel will head to Bali at one time or another. Not only is it stunning, but it became the go-to place for business travelers too.
And it isn't just because it looks amazing, but it actually has a range of co-working spaces too. In Canggu specifically, there are a huge range of these spaces, and there is one to suit all types of people.
You can live lavishly on a budget, or you can blow the whole budget out the water and enjoy mopeds and cocktail parties.
Colombia
Some places are firmly on the digital nomad scene, and other places are working on it.
Medellin is working on it. After having a huge investment in the technology infrastructure, more working travelers have been testing it out.
Not only is it vibrant, and you have the ability to get your work done, but it is littered with spaces with great coffee and a strong wifi signal. And when you need to stretch your legs, there are plenty of places to do so.
Panama
Much like Colombia, Panama wasn't really on the map. However, with the stunning marina, plenty of surrounding rainforest, and around 40 vacation homes, it isn't hard to see why it is ideal for executives and creatives alike.
What makes this place more interesting is that it was previously a deforested space that was sliding into the sea.
So if you love a Caribbean vibe and lots of lush greenery, then this luxe space (thanks for Joe Haley) is ideal for you.
Poland
Specifically Krakow. If you are looking to live lovely on a budget, then here is where you should be going.
It has culture, nightlife, fantastic coffee and you can get really good deals on accommodation and co-working spaces.
However, if you want to head somewhere that is more business-focused, then you might like to skip Krakow and head straight to Warsaw. Again super budget-friendly, and Poland, in general, is beautiful at all times of the year.
So there are four very different options when it comes to being a digital nomad, everything from lush and luxe to coffee and street views.
Do you a digital nomad?