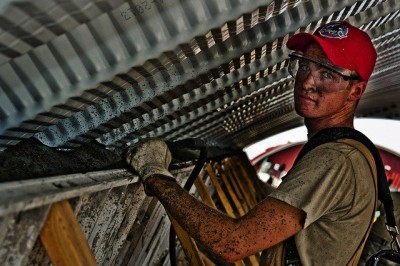 The world of construction is an arena in which many workers branch out to start their own small businesses. If you're going to start a construction contracting company, it's important to recognize that your building skills aren't the only key factor.
Essentially, proving that you are a talented builder is only half of the battle. The other half revolves around displaying good business acumen. This is where many new companies in this field fall flat, even when the owner boasts years of industry experience.
The recipe for success will only produce winning results when all of the necessary ingredients are included. Here are some of the easily missed items that you must not forget at any stage.
Cash
Most builders, laborers, and construction experts know many people that have launched their own firms. While they seemed to do it without any outlay, the truth is that you need cash flow. After all, many of the clients will only pay a deposit until the work has been completed. Even then, it may take several weeks for the invoice to be paid.
Furthermore, you'll need to invest in employees, materials, equipment, business registrations, and a host of other items. Business loans can support you through the difficult early phases, but you must be prepared to put some capital in too. Without funds, though, it piles the pressure on to get big projects and quick payments right away. In truth, poor cash flow will be your biggest stumbling block by far.
If the business needs to wait until you raise the funds, that's fine. Patience is a virtue.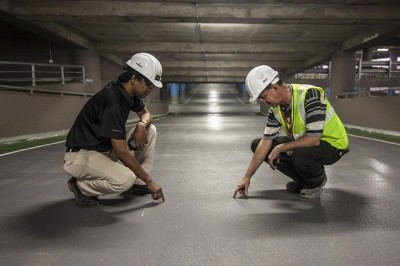 A Winning Team
Whether working on residential properties, commercial premises, or public projects, you can't go it alone. Your work and leadership can guide the project to completion.
Nonetheless, it's important to remember that many hands make light work. As such, assembling a winning team is one of the most significant challenges of all.
Builders will share a set of core skills. Nevertheless, creating a diverse team of contractors will enable you to complete every job in style.
Bricklayers, scaffolders, carpenters, painters, and other experts all have their specialized talents. When the company can leverage success from the collective skill set, the speed of productivity should soar. In turn, this leads to more projects and increased profits for quicker growth.
Teamwork makes the dream work. Do not forget it.
The Right Equipment
The old cliché is that a bad workman blames his tools. In reality, even the best builders and contractors will fail to produce the results if your equipment doesn't meet the right standards. Buying cheaper saws, drills, cement mixers, and tools may seem a smart move. Sadly, it's a choice that could slow your progress, meaning those savings are a false economy.
In addition to the best equipment, you must invest in the right materials. You already know about the different paving types, for example, but you must not cut corners when looking at cements or sealers. Poor outcomes can lead to partial refunds while the damage to your reputation can cause significant problems too. Take pride and treat every project like it's your property.
Do this, and you won't go far wrong. Honestly, it'll make life a lot easier for your contractors too.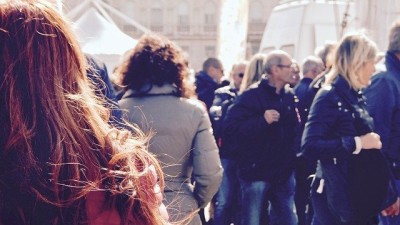 A Marketing Strategy
It'd be easy to adopt the "build it and they will come" manifesto. While word of mouth can help you gain a few extra jobs per year, it won't be enough to generate the revenue needed. Therefore, it's vital that you invest in a winning marketing strategy that will win more contracts. Crucially, it should aim to win more lucrative ones too.
Online marketing tactics, like local SEO and social media posts can win more contracts from homeowners and landlords in your area. When trying to land business clients and projects on public or government works, networking events are vital.
Human interaction allows you to establish a sense of trust. When prospective clients like the faces behind your brand, the likelihood of choosing you increases tenfold.
Besides, it's a chance to bring ideas to the table and potentially upsell add-ons.
Financial Control
Gaining the desired level of work to remain busy is crucial for your construction or architectural business. However, it counts or very little if the projects fail to generate the level of revenue needed to turn a profit.
Finding the right balance between competitive pricing and knowing your worth is vital. Then again, profit is a two-way street, which is why you must think about overheads too.
Accurate forecasting the costs of materials, labor, and other items can make all the difference. This is not an issue that can be left to chance, though.
Specialized software from A-Systems, which is built only with builders and construction firms in mind, can aid accuracy. Better still, it'll save you a lot of time in the process. This indirectly benefits the financial status of the company too.
When the finances are right, you'll also be in a better position to expand at the right times.
Reliable Transport
Many different factors will contribute to the quality of the works completed by your firm. Before worrying about this, though, you must first get to the site in a punctual fashion.
Failing to place enough importance on the transport is one of the biggest mistakes you could make. Sadly, a lot of new businesses fall into this trap, assuming that their van just needs to go from point A to B.
While that theory is true to an extent, there's nothing worse than being caught on the side of a highway because the engine has gone. Clients expect and deserve a full day's work, arriving on time provides a platform to make it happen.
Truck hiring and leasing from Ryder is just one example of how you can bypass the cash flow problems. Either way, the right ride will also inspire confidence as well as increased comfort behind the wheel.
Similarly, if you wish to outsource material transportation, be sure to choose wisely.