Photo by RODNAE Productions from Pexels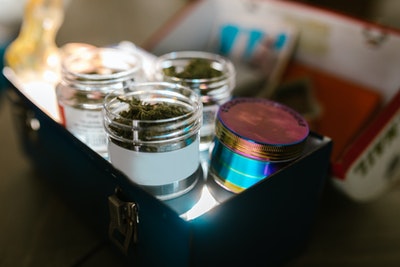 Not a lot of people wanted to invest in the marijuana industry 10 years ago. Now, it is an incredible opportunity for a ton of people.
The industry is booming and there is a lot of potentials to make lots of profits while this industry keeps growing.
A lot of people are now looking for not only medical but recreational marijuana. Sales have been going up for the past two years, by a significant 30% worldwide.
With all this said, it is still not easy to run a business in the cannabis industry. If you are looking to open up a dispensary but are worried about your work, look no further.
We have talked to some leading dispensaries around the world to gather up some advice for people just setting up their stores.
Understand your customers
If you work in the service industry, your customers will always be the top-most priority. It is important to understand your customer base so that you can run your business successfully.
Try to be up to date with your research and find out what new products are hitting the market so you can ensure your customers are satisfied and happy with your services.
When you try to understand your customers, you build a base and a meaningful relationship with them. This will help you in getting a loyal consumer base.
Keep track of your inventory
Nothing will drive away your customers more than advertising a product in your dispensary only to find out that you are out of stock.
Inventory is important in any business, and the cannabis industry is no different. A ton of companies use parsl in order to keep a real-time track of their inventory.
This will increase your operational efficiency quite a lot. You can create a unique smart tag for all your products and will be able to know their exact location in the dispensary as well.
Moreover, you can also integrate this with your online system to ensure efficient batch-tracking.
Follow the rules
Having an amazing business plan isn't the only thing you will need. Not playing by the rules can have adverse consequences on your business and can even lead to shutting down your store.
Follow all the regulations, rules, and laws for opening your cannabis business. Make sure you have all the licenses and permissions that you will need in order to ensure smooth operations.
Hire an experienced attorney to help you navigate through these rules and regulations set up for the marijuana industry.
Get enough capital
Investment capital is important for any business in order to get them off the ground. Not all investors want to put their money in the cannabis industry since it is still considered illegal under federal law.
You should focus on getting private investors and funding for your business. Traditional banks will be of no help if you want to get a loan to start your business.
This time in the cannabis industry is quite exciting. There is unparalleled potential for growth and it is important to do your research well before jumping on board.