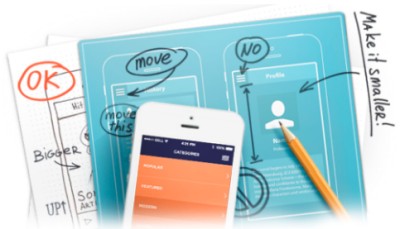 Want to connect to your customers through their smartphones?
Building an app is a great way to do this – by encouraging customers to download this app, they will constantly be reminded of your brand whenever they look at their phone.
Unfortunately, building an app can be expensive. There are however ways of cutting the cost to make it more affordable. Here are just a few ways to build an app on a budget.
#1 Consider building it yourself
If you have experience designing software, you may be able to take on the project of building your own app. This could cut costs dramatically by not having to hire an app development company.
There are many platforms nowadays such as Xibis that can be used to build apps. Because it can be time-consuming work, you may want to assemble a team to help you build your app so that the work is done faster. You can still oversee the whole project to ensure that your team is keeping to your design.
Doing your own app development is not recommended if you have little coding knowledge. Hiring an app development company could save you a lot of time and hassle and ensure that you end up with a good quality product.
#2 Make it a hybrid app
Some companies build separate apps for iOS and Android. Opting for a hybrid app can save money by only having to design one app rather than two separate ones.
Hybrid apps can perform slower as they are built to act more like websites in order to achieve cross-compatibility, however, this reduced speed is unlikely to be noticeable among many users.
It is often best to hire a development company when building a hybrid app. This guide at Hackernoon delves deeper into the pros and cons of hybrid apps.
#3 Keep it simple
One of the biggest ways to save money when designing an app is to keep the design simple. Complex apps take longer to build and require more manpower, making them a lot more expensive.
Generally, the cheapest way to build an app is to follow a template already provided by an app development company. The downside of this is that your app won't be very unique and may not stand out much from the crowd.
Keeping to a template and adding a bit of customization could help you to create an app that's both cost-effective and fun. You may wish to add a few features such as in-app purchases or email log-ins, however, bear in mind that the more of these features you add, the more expensive your app will be.
Dynamic apps that use geo-fencing can be some of the most expensive. A hybrid app may not even be a possibility with certain flashy features, meaning that you'll have to pay extra for a single platform app.
Are you looking at building an app for your company?