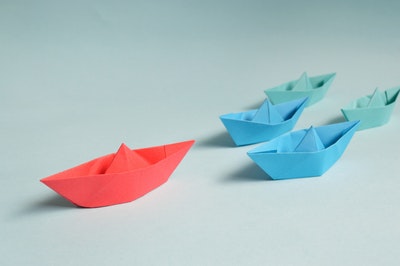 There's much to enjoy about being a project manager. You're the one in charge of taking ideas, and making them a reality — you need to plan, mobilize staff, and work towards the goal all within the strict parameters set by the company.
It's a valued job and one that pays well, too. However, because it's an attractive position, it also brings with it plenty of competition for positions.
Even though you'd like to think otherwise, you're not the only person who has their eyes on positions such as these, and as such, there's no room for slip-ups.
If you're dreaming to obtain a position in any San Francisco startup companies, remember that you're not the only one who plans to apply for a job so make sure that you stand out among other potential candidates.
You need to work hard to have a successful career. But what does this look like, exactly? We take a look at nine tips that'll have you on the right road below.
#1 Finding and Solving Problems
There are always problems that crop up within an organization, especially when a target is trying to be reached. There are two approaches to these problems: you can either gloss over them or tackle them head-on.
The best project managers will always walk straight to a problem, and try to solve it. If you make a habit of making solving problems that you enjoy, then you'll have the right kind of attitude needed to have a successful project management career.
There are skills you can learn that'll make you better at solving problems; learn them.
#2 Big Picture Thinking
Being a project manager is a lot like being a chess player. You might be focused on the move right in front of you, but it's part of something much bigger; it will, hopefully, lead to the game being won. Your job is to juggle both the short-term objectives and the long-term aims at the same time.
You've got to hold the bigger picture in your mind. This will have two benefits. First, it'll ensure that you're always working in the right direction. Second, it'll help you to stay in control and calm.
You're not going to get too overwhelmed if you can hold the image of where you're trying to get to, and how far along the journey you are, in your mind.
#3 Soft Skill Help
You'll need a lot of hard and advanced skills (more on them later) if you're going to build a successful project management career, but you'll also find that it's the soft skills that help you along the way, too.
There is plenty that is important, some of which will be mentioned later in this article, but one that needs to be learned initially is that of communication. It's an important part of doing the job well, but first, of getting jobs in the first place.
It's the vehicle that'll enable you to get your ideas across, but just as importantly, to listen to what's being said by the company who is hiring you for the project.
#4 Get Qualified
As we mentioned at the beginning of the article, competition for those project manager jobs can be tough, and it's important that you're doing everything that you can to stand out from the crowd. One of the best ways to do this is to study for PMP Exam Certification.
It's more valuable than an equivalent master's program since it allows you to earn more, and, not only that but to your job to the highest standards. If you've had some years of experience in the role and you're looking to take your career to the next level, then this qualification will help you to do just that.
#5 Learn the Software
There's no shortage of outstanding software that was developed with the sole intention of allowing project managers to do their job more efficiently.
It's up to you, however, to not only know what these pieces of software are but also to know how to use them well, even if you're ultimately delegating the task to someone else on your team.
There are a few project managers who began their career before the widespread use of software PMO 365, which has ramped up considerably in recent years.
Since this is now an integral part of doing the job well, it's imperative that you have and know how to use them.
#6 Becoming a Leader
You're not just the person with the responsibility to bring an idea to life; you're also in charge of the people who are going to help you to do it.
And that means that you're a leader, whether you think of yourself in that way or not. As such, you'll need to take the time to develop your leadership skills. It's not just about finding the workers who can do the specific task that you ask; it's about empowering them to do it to the best of their ability.
There's a big difference between ordering someone to do something and working with them to find the best solution. Make sure you fall into the latter camp — a project manager that is well respected will always go further than someone who has burned their bridges with too many people.
#7 Challenge Yourself
Not all projects will be the same. You'll have some that are straightforward and easy to complete, while others are headache inducing. It's important that you don't forever settle on the easier projects — they'll only keep you on easy street.
It'll be much better for your career if you seek out the more challenging projects from time to time. Aside from getting greater respect in your working environment, you'll also be finding weaknesses in your game, which is an important aspect of any career, no matter how many years into it you are.
#8 Find a Mentor
Not enough people make the most of mentors, including in project management. It takes an entire career to build up the wisdom and know-how needed to do the job perfectly — and that's something that you don't have. But there are people out there who do.
Find and approach a mentor, and you'll find that they're able to give you excellent pieces of advice you otherwise couldn't have known.
Are you thinking about a career in project management?