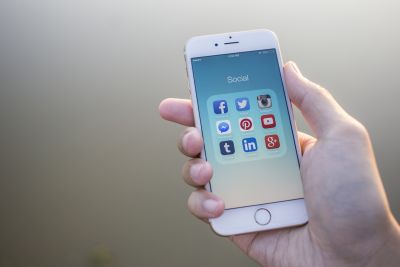 Relationships are fragile and should be treated with great caution.
However, sometimes lack of trust and miscommunication may cause problems in your relationship. If you doubt your partner and you don't know what's up with her these days, then it is important to keep an eye on her first and then charge her with fidelity or cheating. Surely without evidence, you cannot lay a finger on her.
If your girlfriend keeps getting disappeared and she is always busy on her phone with someone, then you better keep a check on her.
The Smartphone
Today, you have a person's complete life record on their smartphone. Yes, your smartphone has your complete life intact in it. Whether it is about meeting someone, talking on a call, texting or going anywhere, it is all available on your phone via the internet.
So, if you feel that your relationship is in jeopardy, then it is advisable to track your girlfriend's phone with a spy app. It will not just help you find the truth about her, but also know that your loved one is safe. So, if you have just decided to spy on your girlfriend, then all you need to do is install the app on her phone to keep a check on her.
The App
The app will allow you to see her messages, phone call records, emails, instant messages, and data of WhatsApp, Facebook, and Snapchat. It also helps you to record her phone calls and track her location to keep an eye on her about where she is going and what she is actually doing in her day to day life which is out of your notice.
All the data is sent to your cloud and you can easily access it anytime you want.
Stealth Mode
The best thing about spy apps is that it is hidden. It runs in the stealth mode in the background of your phone and your girlfriend will never be able to find out that she is being tracked. The app isn't just to test the loyalty of your girl.
Suppose, you are in a long distance relationship with your girlfriend and you are worried about her whereabouts and you want to know how to track my girlfriend phone location, then all you need to do is download the spy app and you will start getting updates about her whereabouts.
It will give you the safety that you know where your girl is.
Test Her
Spy apps are a perfect app to keep track of your girlfriend/ boyfriend. Once you know where your girl is, you can obviously pay her a surprise visit if you want and totally amaze her. Wouldn't it be nice to make a party plan and track your girlfriend to know where she is and welcome her to the surprise party! So, you have multiple things which tracking can help you do.
So, why wait for another minute. Just find out the most suitable spy app for you and download and install it in her phone right away to use it in the future.
Have you thought about using an app like this?