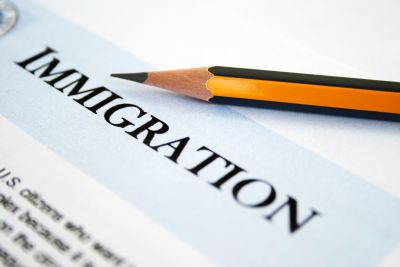 Recent crackdowns into immigration have made moving to America a lot more difficult.
With various new laws and restrictions in place, it's crucial those who are thinking of immigrating to the USA do extensive research and seek the right legal advice.
Applying for US citizenship is one way to protect your rights as a long-term resident.
Here, we'll look at why applying for citizenship is a good idea and how to do it correctly.
Understanding the different types of citizenship
Firstly, it's important to understand the different types of citizenship you can apply for. These include:
Naturalization
Duel-Citizenship
The citizenship through Naturalization tends to be the most common. It's designed for those who aren't US citizens, who want to voluntarily become a citizen in the country. If approved, you will become a full United States citizen.
Dual citizenship means as well as becoming a US citizen, you'll also be a citizen in the country you were born. You'll need a US passport to travel to and from the country, and there's the option, or potential, to lose your citizenship with the United States.
Finding out about the different levels of citizenship before applying is a good idea. That way, you can make sure you're choosing the best option to fit your needs.
What are the advantages?
Compared to simply becoming a permanent resident in the US, applying to be a citizen in the country delivers many benefits.
You won't need to keep renewing your Green Card to live and work in the country, and there won't be a risk of deportation. There is a chance the citizenship may be taken away if you have been found to lie during the application process. However, the risks of deportation are generally a lot lower.
You'll also be able to head off on long trips outside of the US without fear of being unable to get back in. Plus, it's a lot easier to re-enter the country when you do leave at any point. These are just some of the great benefits you can expect.
How can you apply for US citizenship?
Applying for a US citizenship can be quite complex. It's a long process, which can be difficult for many to fully understand. That's where advice from immigration lawyers such as Withers Worldwide can come in useful. They'll be able to support and guide you through the process, ensuring you understand everything and that your application has a higher chance of being accepted.
Overall, becoming a US citizen is generally the best option if you're looking to make America your long-term home. However, before rushing in it's important to read more here and do your research to understand the process as well as the legal requirements you'll need to follow.
Are you looking to apply for US citizenship?