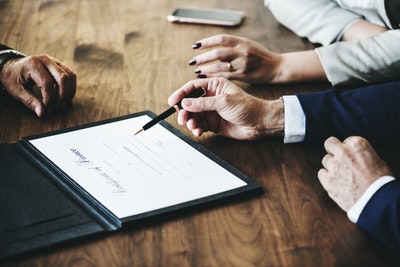 It's a question a lot of people don't ask until it's too late– do I have money for legal representation? The thing is, people from all walks of life end up in situations where they have to represent themselves in court for some reason or another.
To get financial help simply visit TriMark Legal Funding so that you can afford to be legally represented. They will help you avoid paying cash out of pocket that can drastically affect your lifestyle and gain success in court.
Often, it's often the people with the most money that get the best chance for resolving the situation in their favor. This is inherently unfair, but it is something that you have to work with.
Think about a few times where you might want to hire a lawyer or law firm to represent your interests. If you've been personally injured, having an attorney helps. Going through a divorce, you need representation to ensure a proper outcome.  You might even need proper legal representation when you feel that child support payments are too high for you to handle.
If you have workplace issues, you may need to hire representation to have a successful suit against your employer. And, it's important to always think about the long-term costs and benefits of different lawsuits that have different desired outcomes.
Personal Injury Lawyers
If you've been involved in a personal injury event, it can be challenging to resolve that situation without getting some sort of legal representation.
With all of the other things going on in your life, it may be impossible for you to spend the time and energy required to put together a successful suit.
That's why you should look into the best personal injury lawyer that you can afford, and give them an extensive amount of information to help with your case.
Divorce Lawyers
If you and your spouse are planning to divorce, there are going to be consequences outside of just social aspects. If you have children, you'll have to figure out how custody is going to work.
If the two of you make different amounts of money, there will be spousal support payments and distribution of property that have to be legally handled.
Assuming the practical side of divorce is just going to handle itself is a recipe for disaster.
Workplace Issues
If you work in a toxic office, there may be a line that gets crossed eventually where you have to fight back against your environment. This may mean that you have to put a lawsuit up against your employer.
This is logistically very difficult to do, so hiring a lawyer who has specialized in this kind of litigation may be your only hope for reaching a positive conclusion.
Long-Term Cost and Benefit Details
In the end, it usually costs a lot of money for competent legal representation. The thing is, you have to understand that you want to get more out of the results of the suit then you put into the cost of your lawyer.
This is not always an easy thing to estimate, which is why you need to do lots of research about both short and long-term consequences of your actions.
Are you looking for legal representation?