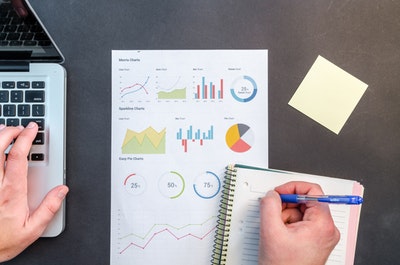 Filing for bankruptcy may be necessary, but it doesn't mean you'll always have a poor credit score. Your credit score will go down in the beginning, but it won't stay this way.
There are ways to help boost your credit score after bankruptcy, as well as ways to make sure it's removed from your credit reports as quickly as possible.
After completing your bankruptcy, there are a few things you should do.
Make Sure Information in Bankruptcy is Accurate
Make sure you get copies of all of your credit reports. According to bettercreditblog.org, you'll want to look over the bankruptcy entry on your credit report and search for anything that might be inaccurate.
This is crucial because you'll want to make sure all inaccuracies are disputed with the credit bureaus. If anything is inaccurate and they cannot verify the bankruptcy, they'll be required to remove it from your credit report.
While this won't work for everyone, it could be a way to get the bankruptcy off your credit history fast.
Make Sure the Bankruptcy Status is Accurate
The status for the bankruptcy should be accurate across all of the major credit bureaus. At first, it will state the bankruptcy has been filed. Then, when the bankruptcy is completed, it should state that it has been discharged.
According to thenest.com, if the status of the bankruptcy is not correct, you can dispute it with the credit bureau. Along with inaccuracies of the details of your bankruptcy, if the status is incorrect and they cannot correct the entry within 30 days, it must be removed from your credit report.
You'll want to check not only the bankruptcy entry itself but each account included in the bankruptcy. If these do not have the correct status, you can dispute them as well.
Wait and Work on Improving Credit Habits
When filing for Bankruptcy chapter 7, you're effectively selling any non-essential assets to pay off your debts. The remaining debts are discharged, which means you'll no longer be required to pay them.
This type of bankruptcy stays on your credit report for 10 years. During this time, go ahead and work on improving your credit score. Secured credit cards, paying accounts on time, and more can all help improve your credit score while you wait for the bankruptcy to expire from your credit report.
While the bankruptcy will hurt your credit score, the impact it has is reduced with time. After 10 years, make sure it is removed from your credit report or dispute the entry if it is not removed 10 years from the date you filed the bankruptcy.
Going through bankruptcy can damage your credit, but this change isn't permanent and you can have the bankruptcy removed early in some situations.
HJS Recovery suggest to check your credit reports with all three of the major credit bureaus to ensure the information on them is accurate so your credit score will start to go up again.
Though the bankruptcy might have reduced your credit score temporarily, the tips here can help you deal with the bankruptcy and, in some cases, have it removed from your credit report as early as possible.
Are you trying to remove a bankruptcy from your credit report?