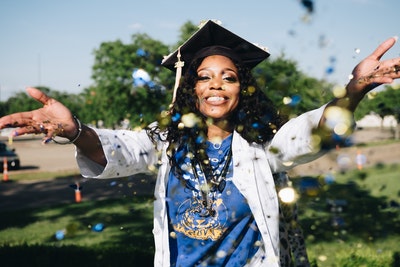 Photography of high school students is spreading globally.
Initially, wedding photography was considered to be the most profitable area for photographers to earn money.
But now, notable growth is seen in senior photography, as it is also a great revenue stream.
Do you know that to have an excellent profit you must have skills to get those high school portrait clients? What are these skills and how can you build a desirable senior portrait business?
We have provided answers to all these questions below and have introduced you to the marketing strategies that will take your photography business to the next level. Have a look!
Make your presence:
Marketing is all about being visible and remembered. If you have a photography business, it is quite obvious that you might be active on social media. If you are not, create your digital presence.
Almost every teen has a phone in their pocket and uses social media. Thus, you are more likely to be followed by them on social platforms. To hire you, they should know who you are and what's your expertise?
Today, kids are smart and have grown up in the advertising world. To reach them, it is crucial that you make use of social media, as it helps you to advertise your business. Therefore, start posting high-quality pictures and professional photos.
Form a unique style:
Teenagers love fun elements in work. This is why they look for photographers who dare to be unique and have the capability to connect.
Therefore, we suggest you not just focus on the pictures but also your working style.
As mentioned here at https://www.aliciaginesphotography.com/graduation-photography-sacramento, this is one of the marketing styles that will help you to stand out from your competitors. Remember. Standing out is the only way that will earn you more recognition.
Use Pinterest:
Pinterest is a search engine with images. The teens search for the clothes, DIY ideas, locations, and portraits to pose for the images.
Thus, when you will create blog posts keeping in mind your client, you will hook them at first shot. You can also form a pinnable post that goes along with each blog post.
These posts will pop up on your client's screen and on being clicked they will be directed to your blog page. Making your blog Pinterest-worthy makes it reliable and credible. This is an excellent way to boost your brand images and reach your target audience.
Emphasize Your Products & Packaging
After finishing the photography session with high school seniors supply them with the best experience. And, this can be done by right packaging. It is not only about the prints or the frames. You don't have to simply provide them with the photographs.
Teens love to show their images to their relatives and friends on their mobile phones. So, you have to be all prepared with the digital and physical packaging.
Unquestionably, getting portraits clients will take time and effort. But, the only way to reach them is consistency and regularity. Just like other photography businesses you have to make your portrait clients curious to book for your services.