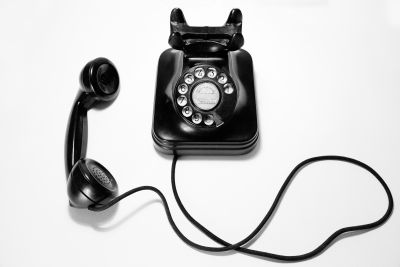 VoIP is popular with businesses, and vendors are constantly innovating in order to compete, so now is the time to shop for a VoIP system if you don't have one already.
For most companies, the choice is straightforward. You should choose a reliable hosted system, and buy the hardware you need.
Here are a few tips and tricks to get the most of your VoIP system and make it as efficient as you can.
#1 Automatic Provisioning
If you have a small business with around three or four employees, then installing a VoIP phone system doesn't have to a very complicated task.
However, if you have lots of employees, installing phones on every desk can take ages and interrupts the flow of work quite dramatically. To solve this problem, look for a VoIP provider, like vtechsupport.com that comes with auto-provisioning.
This means that the phones can automatically get their configuration settings from a server that has been set up in advance.
The phones can just be plugged in and will immediately start working. You won't need an expert to install the settings, while your employees hover awkwardly, unable to access their desk. Plug the phone in, and you're ready to go.
#2 Install VoIP Apps On Mobile Devices
VoIP systems give you the flexibility of answering calls on any device that you might have with you.
Take advantage of this and make sure you get your employees to install the correct mobile apps on their devices, like laptops and phones. This will allow you to stay in touch with each other and your customers.
Some vendors offer their own apps for multiple platforms, while others will let you use an app of your choice. Look for whichever method will allow you to access the latest features and tools in order to streamline your task flows.
#3 Use Quality Hardware
Some businesses think that spending money on IP phones is pointless. However, if you can afford to, it is worth spending a bit on the best hardware.
With mobile devices, your call quality will depend on your network speed and bandwidth. Otherwise, your calls may drop or not go through if your networking carrier is experiencing heavy congestion.
A good quality desk phone will do away with these issues. You will get better audio quality and fewer issues if you invest in good equipment. Better phones also come with better features like bigger screens, capabilities for conferencing, programmable function buttons and other features.
All of these features can increase productivity and save a lot of time for your employees when they're not dealing with poor sound or call drops.
#4 Train Your Employees On The New System
VoIP systems are easy to use, so users won't have to learn anything before they can start using it. You can, however, boost efficiency by training your staff on the latest system features.
If you've invested in a new system, you want people to take advantage of the new benefits and not just use it in the same way they used the old system.
Do you have a VOip system?