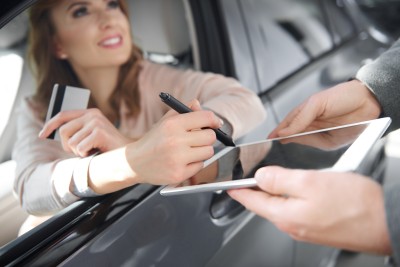 Before heading to a dealer for buying your new second-hand car, here are certain factors that you need to check upon. It is going to be an expensive buy and that requires you to be vigilant enough while making a deal.
In this article, we are going to discuss various tips that are vital for you. You should buy a vehicle that does not require expensive repairs regularly.
If you aren't able to find a reliable and safe vehicle then it is not making a good deal.
Let's dig deeper into the tips and analyze some of the most common mistakes that we are likely to make when we miss out on any of these.
#1 Research a Little
You can research about the used cars through newspapers and the sites which provide information related to used cars and their pricing.
There are applications containing tools using which you can learn what amount is paid by others for buying and that will give you an idea of the market value. There are review pages wherein people write ether reviews related to the dealerships of an area. You might find it useful.
You can prevent the condition of getting highly charged by dealers by visiting websites where may dealers sell their car. You can check the selling prices for the last month and then use it as a source for future negotiations with the dealer.
The dealer cannot charge you higher than that.
#2 Fee breakdowns
There are various types of costs that you need to pay while purchasing a vehicle and thus it becomes imperative for you to discuss the budget of every single cost.
There are certain standard costings that are paid by everyone while purchasing a vehicle and you can discuss the budget of all the necessary ones.
For example, registration charges, sales tax, fees related to documentation. Ask if you are unable to understand anything related to the cost and ask for a fee breakdown.
#3 Vehicle Insurance
Before a car gets sold, there are many dealerships who ask for car insurance proof.
You should remember to get your vehicle insured while purchasing it because you cannot drive a vehicle until and unless you get it insured.
#4 Get your Vehicle's Repor
You should run the history report of a vehicle using its VIN. VIN refers to Vehicle Identification Number and it is really useful in fetching the complete data and history related to a vehicle.
There are many companies and internet websites that provide every intricate information that you might require for our vehicle. Check a vehicle's history report and decode the VIN using the decoder tool present on the website.
There are many websites that provide these tools at zero cost. You should consider buying your vehicle from another dealer if the dealer shows reluctance in sharing the VIN.
#5 Necessary Questions
You should get detailed knowledge related to vehicle history. There are many reasons for it as mentioned below:
The name of the present car owner, the year it was built, it is color, technical features, if there are any optional equipment installations
IIHS results that provide safety ratings and give you a clear degree of vehicle crash avoidance and crashworthiness.
Learn about fuel efficiency so that you know how long a car can travel with a specific amount of fuel inside.
Warranty and recall repairs. The recall repairs are provided at zero cost by many dealerships
Title records that constitute the city or state name and the total number of registrations the vehicle has gone through.
The sales records provide the information related to prices at which the vehicle was sold earlier.
The accident records and especially the ones that contain a police report. Accidents can leave the vehicle unfit and unsafe for riding in the future. The car must contain the essential parts that are required to drive a car on the road.
The last but not the least is the theft records. Sometimes a stolen vehicle is sold to a buyer who might not suspect anything. But later it can be subject to investigations where the authorities might repossess the vehicle.
Hence we learned that the best expert tip is knowing the vehicle's history.