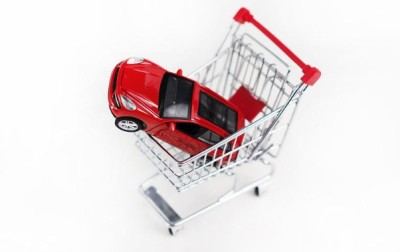 Are you thinking about buying a car but can't afford one at the moment? Perhaps, leasing one is more up your alley, or maybe not.
Most people are against leasing because the overall cost is too much, but then, who can pay the upfront cost of buying a new car?
Well, what if we told you that? Would you be interested in something like this? Then keep reading.
How No-Deposit Finance Works
You are probably wondering if there is any fee involved, right? Well, there is… albeit a small one. We didn't lie to you when we said "no-deposit".
Don't you think paying $200 upfront is a small amount than raiding your savings account? Also, there is another way to own a car with zero deposit finance, which can be a wise option.
So, here's how this scheme works:
Whether you want to buy a new car or lease one, you will have to pay a small cost that is called the reservation fee. You then request a quote for your no-deposit contract.
Once your application gets approved, you get the keys to your car. You can drive it around for a month and then the monthly payments will begin. Remember the small fee the dealer took from you? That is refunded!
Types of Finance
The top two finance options that are available to you include Hire Purchase (HP) and Personal Contract Purchase (PCP). Here's how they work:
In PCP, your monthly payments are based on the cost of the car that it will lose during your agreement. This is known as the depreciation value. At the end of the agreement, you have two choices: you can buy the car making an optional final payment or you can trade it for another car.
In HP, the car's cost is divided into monthly payments including interest. Once you have paid the total cost of the car, you become its owner.
Now that you are familiar with the types of car finances, let's have a look at six differences between buying and leasing that will help you make your final decision:
| | | |
| --- | --- | --- |
| | Buying | Leasing |
| 1. Ownership | You are the owner of the vehicle and can do anything with it. | You are not the owner of the vehicle and get to keep it for a specific period of time. |
| 2. Up-Front  Costs | The total cost of the car, down payment, registration, fee, taxes, and other fees. | A security deposit, acquisition fee, monthly payments with interests, and more. |
| 3. Monthly Payments | When you are buying a car, the loan payment is high even in monthly installments because you are paying to buy the car. This includes various costs. | Leasing offers lower monthly payments because you are only paying for the depreciation value. |
| 4. Vehicle Return | Selling your car through a dealer can be costly because it involves the agent's fee. You are better off selling the car on your own. | As the contract ends, you can bring the car back to the dealer, pay the final costs, and walk burden-free. |
| 5. Mileage | You can rack up miles as many as you want unless you plan to sell the car after a few years. | The number of miles you can go to is written in your contract. For more miles, you will have to pay extra. |
| 6. Wear and Tear Costs | If you need to opt for some repairs, you can go anywhere. As the owner, you don't have to worry about extra costs. | You are held responsible for any dings and dents. You might get charged with a penalty for any damages. |
So, which option will you choose?
Another option is to look into the parts you need to fix and repair the vehicle yourself.  A lot of times this can be cheaper if you do it yourself.  When it comes to vehicle parts I like TDot Performance because they have some of the best deals around.