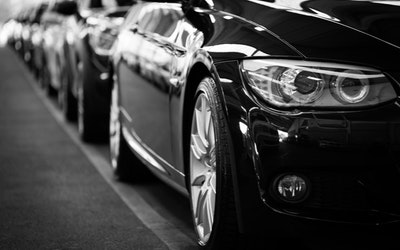 When it comes to getting a fleet of company cars, a lot of business owners decide against it. This is usually because they think that it's too expensive, or that there are few benefits to actually having business vehicles.
However, this couldn't be further from the truth, and there are a whole host of advantages of doing so. But what are they, and could your business benefit?
We've noted down 5 reasons to get a fleet of business vehicles
so that you can drive into work knowing that you've made the right decision.
#1: It's a great way to market your business
In the modern-day, marketing your business can be extremely difficult.
Sure, you can opt for Facebook ads and try to push your company in the online world, but offline marketing is a totally different ball game.
Getting a fleet of business vehicles marked with your company name is a great way to keep your brand fresh in people's minds, and it's a perfect way to show that your business is professional.
#2: It's safe
Another worry that a lot of business owners have is that they may lose out on money if they have a fleet of business vehicles and that they're going to have to deal with a lot of issues if there are any accidents.
However, there are many legal contracts that can be put into place to protect business owners, and if you're clued up on what to do after a car accident, you'll be able to bounce back from it quickly.
#3: You can hire them
One thing that may concern you is that the vehicles are going to lose value over time and that you won't benefit in the long-run from this investment.
Whilst this is an understandable worry, you don't have to take this route; you can hire your fleet of vehicles if you'd prefer to pay a monthly fee instead. As such, you can simply end the contract, and you haven't lost out on a lot of money!
#4: It's a reward for your employees
Having a business vehicle is a great reward for employees, and it shows them that you trust them.
This is an added bonus in any agreement with your workers, and it will mean that you always have a lot of people competing for the roles in your company.
It's a great way to show that you care and that you appreciate the work that your team is doing, so don't underestimate its meaning.
#5: It looks professional
If your team are all turning up at meetings in their old, rusty cars, it's not going to give off a good impression to your clients.
However, if they're all in company cars that are well-maintained, it gives off all of the right signals and makes your business look extremely professional. It really is the little things that make all of the difference, and as they say, you can only make a first impression once.
So, what are you waiting for? Get your business a fleet of vehicles; you won't regret it!