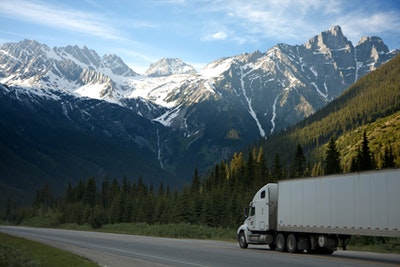 This past summer, the IMF lowered its economic growth expectations for the US to 2.1% for 2017 and 2018, down from 2.3% for 2017 and 2.5% for 2018 that it originally predicted back in April.
The massive global financial organization reportedly cited "uncertainty" over the policies of the Trump government as its main reason for such a downgrade.
For freight and trucking companies these uncertain economic horizons mean that business can become more difficult to navigate day by day.
How do owners and fleet managers plan for growth in such an unpredictable economic climate?
Trucking companies often face limited funding options especially when some of them find themselves waiting 30 or 60 or even 90 days to collect invoices valuing into the hundreds of thousands.
Finding a way to support growth while maintaining cash flow is one of the industry's largest hurdles preventing sustained profitability.
Many owners think first about banks as an option for financing, but before a bank will lend you money it's important to realize that it needs to be satisfied that your company has good credit and can sustain operations as it carries debt from loans.
Traditionally, banks consider trucking businesses and fleet operations to be high risk and often steer clear.
Without solid collateral or a very strong credit history to help smooth over the bank's concerns, most fleet companies (whether they are a startup, small, midsize or even large operations) fail to meet the often stringent qualification requirements that are needed to secure an operating business loan from a bank.
This is where freight bill factoring becomes the optimal solution for carriers who face this difficult financial obstacle. Because factoring is not actually a loan but is instead the selling of invoices at a discount in exchange for immediate funding from professional trucking factoring companies the invoices themselves become the means to ensure cash flow.
This is to say that an invoice, which can become a frustration when after two or even three months your clients have still not paid, is now a means to secure funding at a very affordable rate.
The advantages of freight factoring are designed specifically by the factoring industry to meet the growing needs of trucking and transportation companies. Here's a breakdown of how the process works: 
Your company completes a delivery 

You send an invoice to your customer and a copy of that invoice to the factor, along with documentation proving the delivery was made.

The factor, in this case as an example, Accutrac Capital, sends you a cash advance of up to 97% (minus a small fee) which is transferred directly into an account of your choosing within 24 hours — or even within the same day. 

When your customer pays the amount owing on the invoice, Accutrac Capital then reimburses you the remaining 3% balance. 
Other advantages of freight factoring include free A/R management support and access to credit search tools to help you manage and mitigate risk. 
If your outstanding invoices are keeping your growth in check in trying financial times, consider freight bill factoring to help you recover cash flow quickly and easily.