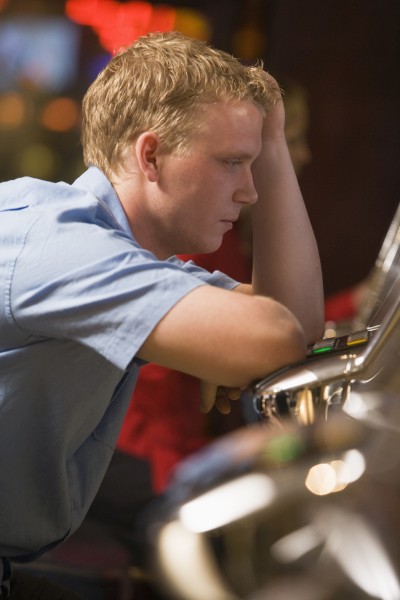 When it comes to having a flutter on an online slot game, it is undoubtedly a very fun and potentially rewarding experience. You can find many of the latest slot brands over at Slots mummy Now if you're interested in a game or two.
With such a wide array of online slots out there now in the online gambling world, there really is something for everyone. Any theme imaginable now has an online slot as developers, time and time again, prove just how far we have come from the days of the pub setting being the only place for a slot machine.
However, one thing that has not changed since those days of pushing 20 pence pieces into a fruit machine, is the emphasis on how important it is to gamble responsibly.
Major charities and campaigns are improving the awareness of safe gambling like never before, which, as well as being a good thing, sadly illustrates just how much such reminders are needed for the country's gamblers.
We are not here to take the fun away from gambling on slot games. After all, that is what they are for – having fun. But, here are some suggestions on how to gamble responsibly online and some information on how to make sure you are doing so successfully.
How to gamble responsibly on slot games
According to guidelines that are available online, poignantly on the websites of all major casino outlets, these are some of the suggests and protocols for what makes a responsible gambler.
Set yourself budgets
Set yourself daily, weekly or monthly limits
Take a break
Talk to someone if you think your gambling may be an issue
When the fun stops, stop
The last point there may be a famous tagline already, thanks to featuring on a number of television adverts for gambling sites and apps over the last few years. However, it was not chosen as the motto for Gamble Aware without good reason.
As touched on earlier, the main aim of gambling on an online slot game or in fact on any other form of gambling should be to have fun. If a game is causing you to be stressed or anxious, be it due to losing money or any other reason, you should seriously consider stopping.
Less obvious methods can be taken to ensure you are gambling responsibly, too. As mentioned earlier, all casino sites should have a responsible gambling section of their website, where tips and even contact information for support is freely available.
Amongst the options here, you will also find that help with setting limits and budgets is also available. Setting a budget can go a long way in protecting you from spending more money you can like, and help you plan out your gambling limits for more of a guilt-free play.
As for taking a break, this can help clear the mind and stop the addictive nature of gambling that can lead to serial losses. Stepping away, if only for an hour, will help you put things into perspective and reflect on your current gambling status.
Most importantly, keep gambling fun!