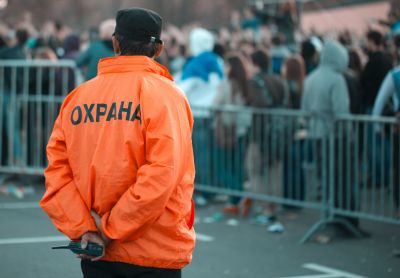 From petty theft to terrorism, we all face security risks on a daily basis in our lives. There are no safe havens when it comes to security risks anywhere around the globe.
While governments do their bit to secure the country, we need to also plan for the security of our people, belongings and property. Hiring the services of a professional security agency is by far the best way to deal with the kinds of risks that we are likely to face.
However, for most people, the process of hiring the services of security personnel or agency can be confusing. The first and foremost consideration should be to know if the security company meets the legal criteria.
Once that is confirmed, there are other questions that need to be taken into consideration.
What is their experience; in a number of years and also in tackling different situations?
What type and duration of training do their personnel go through?
Is the agency fully insured?
Who monitors the security guards at the job?
Experience in the Type of Security Required
Depending on the situation and reasons for hiring a security agency, it is important to check if they have the experience to handle your requirements.
Ask for a list of their previous and current customers. Does the security agency specialize in any particular form of security; for example, large-scale outdoor events or round the clock premise security?
Are they experienced to handle major threats or do they just provide basic security to maintain order? Does the agency have their own equipment or do you need to invest in them?
Answers to these questions will help you find out if the agency can handle your security requirements.
Why Is Insurance Important?
In case the agency is comprehensively insured, you will not fall into any legal or financial trap in the event of any security personnel getting injured on your watch.
You will also be saved from paying for the damages inflicted on the equipment used or installed by the security professionals when they are working at your premises or for you. It is advised to hire the services of experienced guards only, especially those associated with a licensed company.
The unlicensed security providing companies are a liability as they do not have any prior insurance protection. When you hire armed/ unarmed private security companies that do not have the right insurance in place then you are likely to suffer in financial and legal terms in case of any untoward incident taking place.
It is critical that you are enlisted as an additional certified party by the insurance company of the security professionals that you select. Get a copy of the insurance agreement in your hand before signing on the bottom line for any security assignments.
The Type of Training You Can expect From Security Guards
Always hire a company that has the reputation of providing security solutions such as those required by your organization.
It is very important to ascertain your exact security needs before speaking to the full-services providing security agency. Keep a checklist ready to get worthwhile returns:
The security guards should be capable of bringing all types of violent or critical security concerns under control.
They should be able to spot, zero in, and remove all suspicious and dangerous elements from your premises even before there's any escalation in the problem.
The team of security guards should be trained to perfection for operating all necessary security equipment and vehicles.
To attain the highest levels of security, it's important to choose a professional security guards' company that has well-trained people on its rolls.
According to senior security personnel at Smart Security Pros, the security services providing agencies often employ individuals with prior police experience, retired servicemen, or other guards for their armed security assignments.
Such personnel have already gone through intensive training and are adept at handling all such acts that are criminal in nature. Moreover, retraining of these guards takes place on a periodic basis so that they are always equipped to take care of the changing security needs of different types of businesses.
In other words, do not hesitate to perform all relevant queries about what to expect when you hire the services of security personnel.
Also, check whether the people sent to your organization have undergone criminal/psychiatric background and drug–screening checks or not; this is important for thorough and total protection of your business premises.
What Else to Check?
The other checks that have to be performed in the course of selecting security services for your peace of mind are whether the guards are properly coordinated, supervised and made accountable for their acts or not.
Well-managed security companies with years of experience usually have a clear series of commands that are levied on each of their staff.
They always ensure complete supervision of the security guards employed by them so that all checks and balances can be in place. It is important to know the hierarchy of reporting so that you know who to hold responsible in case of any undesirable act being performed by specific guards.
Besides, the security providing companies have benchmarked verification systems in place to ensure that all duties are carried out always and at the right time.
These systems are useful for logging the time and date when security is provided by their personnel at the locations designated by their clients. There are several other verification tools and techniques in place to ensure seamless security offerings for the businesses deploying such services.
You need the best!
The guards employed by the security firm should be perfectly trained to meet the smallest of demands for protecting your business premises.
For instance, if you get barely competent guards who are neither prompt in action or fit when you were expecting a team of well-trained guards to take care of any security crisis, then your purpose will not be solved.
Get ready to chalk out your security requirements so that you get the exact security services through professionals and well-trained guards. Your business deserves to be protected holistically; so, make a well-informed decision only.