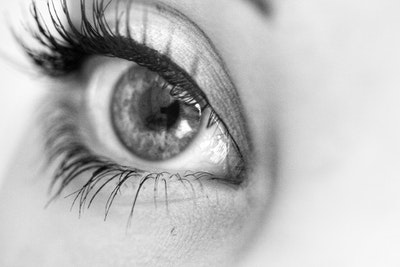 Wearing false eyelashes can give us the fuller and longer lashes we have always dreamed of. But do you want your false eyelashes to look better on you than others?
Different false eyelash styles can increase your natural eyes' beauty and even can change the entire shape of your eyes.
Just like choosing your hair extensions to match your natural hair, you need to choose the right pair of false eyelashes, so they look natural.
Most of you reserve false eyelashes for New Year's Eve. Let your eyes look attractive every day. Here we have prepared a guide to help you to choose the right pair of eyelashes.
What to Look For
Not all eyelashes are the same. To get a more natural look, you have to choose the eyelashes close to your eyes shape. Remember, not all eyelashes match your natural eyes, so you need to pick a pair near your natural eye shape.
Check the following guide to find your eye shape and select the right pair of false lashes.
#1 Almond Eyes
Almond eyes have pointed corners and a wider center. Most false lashes look pretty good with almond-shaped eyes.
#2 Mono-lidded Eyes
When your upper eyelids are hidden, it means you have mono-lidded eyes, and for this type of eyes, full lashes are flattering.
#3 Round Eyes
Look for the visible crease in the eyelids of your eyes and if the iris of your eyes is surrounded by little white. Eyes with these details are known as round eyes. And for such eyes, look for curled lashes to lift your upper eyelids to make them prominent.
#4 Close Set Eyes
When you have close-set eyes go for the outer corner lashes that will make your eyes look further apart.
#5 Small Eyes
Those who have small eyes should go for the long lashes to make them prominent, bigger, and wider. If you are not sure what lashes you must choose, then check out here for the best lashes for small eyes.
#6 Prominent Eyes
If your eyes are already prominent, you don't need long lashes. For prominent eyes, go for the subtle lashes to give a natural look to your eyes.
#7 Downturned Eyes
For downturned eyes, go for the winged styles eyelashes that extent to the outer corners. Applying winged style lashes will make your more prominent and attractive.
4 Tips to Apply the False Lashes
Most of you don't know how to apply lashes in the right way. So here, you will find the right guide to apply fake lashes.
When it comes to open a new package of lashes, remove the strip and slightly twist it to create a little bend.
Hold the lashes right up to your lid and determine the length you need, and trim accordingly.
Use a small amount of adhesive, and don't let it spread all over the eye. Wait for 30 seconds and let the glue dry.
Wait until the adhesive gets completely dry before applying eyeliner.