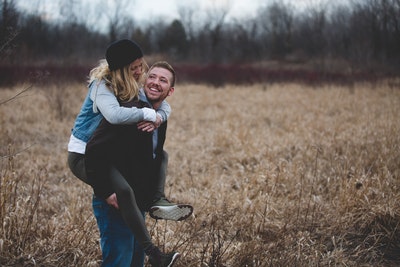 Like men, women also work hard for the rest of the year and they also deserve some reward after that all year long of self-motivation, stress, and dedication.
If she is a full-time mom and housewife, she does surely feel tired of caring for the home for the rest of each day.
If she is a working woman, she surely experiences different pressures and stress in the work field.
While she will surely appreciate simple acts of kindness or help from you as her husband, she will feel more loved and appreciated if she will receive some sort of simple gift or reward. After all, she deserves it!
Just keep on reading because, in this blog, we will show you 10 things that your wife will surely love to receive!
1. Give her a luxury watch
Luxury watches appreciate their value through time. So show your appreciation to your wife, give her the most luxurious timepiece in town.
Aside from its value, its meaning will also be priceless. It can symbolize your unending love to her that will never fade even as time goes by. We recommend you purchase that gift from a highly reputable luxury watch brand like Rolex Lady Datejust, Cartier, and Hermes.
2. Give her fancy pieces of jewelry
Same as the luxury watch, women also love to have a collection of jewelry. You can give her silver or gold earrings, necklace, bracelet, or ring.
Give it to her during a romantic dinner and she will surely feel the warmth of your love to her.
3. Give her a scent she won't forget
For many women, scent is very important but you don't want to get them just any perfume you want to get them something that attracts.
This is where a pheromones perfume is one of the best options out there to attract that special someone in their life.
4. Treat her in the spa
She deserved to relax after that long year of hard work, so take her on a date and surprise her to a salon appointment.
She should have that VIP massage treatment to allow her to release her stress. There are no other dates that are sweeter than that.
5. Gift her some skincare essentials
Because of her dedication and hard work, she might have forgotten to take care of herself throughout the year.
So to show her you care for her, grab her some skin essentials that she will be needing to look more youthful and glowing. Most women love to have skincare routines, by the way.
6. Treat her to the mall
Sometimes, your wife will not tell you directly what she wants to receive as a gift so it is better than you take her out to the mall.
Buy everything that catches her attention and spoil her with whatever she wants. In this way, you can be assured that the ones that you will be given to her will be appreciated.
7. Give her some plants
Encourage your wife to build some productive hobbies so that she will have something to do if she feels stressed with her errands.
By giving her plants, she will be relaxed while taking care of those while taking care of the house.
8. Gift her some cute shoes
Women love shoes very much and sometimes, she hesitates to buy one because of its price.
If you give her a pair of shoes, she will be thankful for it, especially if you got her taste and preference right.
9. Treat her to the fancy restaurants
Show your wife that you are still courting her and you will take her on a date. On your Sunday night, tell her to wear her most gorgeous dress and take her to the fanciest restaurant near you.
Let her believe romantic boys exist not only in movies but also in real life.
10. Give her a new smartphone
Yes, you read that right! Your wife deserves a new phone whether it is for her entertainment during leisure or for her work-related use.
New smartphones can make her work easier than having to stick with lagging smartphones and struggling to keep up with her workmates.
11. Watch a movie with her
This might be the simplest gift that you can give. But if you have no budget for those fancy dates, a movie date will already make her feel happy.
Choose the movie that is close to her heart and spend the rest of the day with her with less stress and workloads.
In a Nutshell
To show your love to your wife, her rewards once in a while.
You may try to give her a luxury watch, a piece of jewelry, an appointment to the spa, some sort of skincare essentials, a date on the mall, a plant for a new hobby, a new pair of cute shoes, a romantic date on a fancy restaurant, a new gadget like a smartphone, or a simple movie date.
By giving her these things, we can assure you that she will feel more than appreciated, and at the same time, she will also have more energy to continue being the best woman, mother, and wife she could.