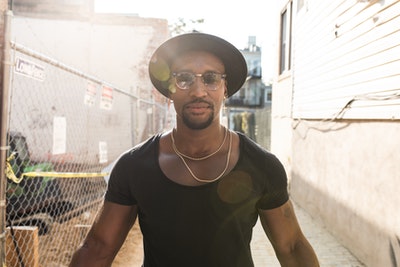 2021: A Better Year Ahead
Last year was a crazy year full of community quarantines and lockdowns. Most of us stayed at home for work and school.
But with the vaccine slowly rolling out and being administered, there's a huge hope that we'll finally get to go out and slowly go back to normal.
Hopefully, we can go out and hang out with our family, friends, and colleagues once again. So with that, we've made a list of things you should get yourself this year.
Some will be fashion accessories and some will be anti-COVID-19 items, which are very useful during this time.
1. A new watch
You may not have been wearing a watch for most of last year, because you never really go out because of the pandemic.
But now is the time to invest in a new watch which you can wear proudly on your wrist. An Audemars Piguet is a great choice for a new watch because you can be sure of its quality.
Show off your arm candy with pride because a watch deserves to be appreciated. In this age of smartphones, nothing beats a watch that's specifically made for keeping track of time.
2. Aviator sunglasses
A pair of aviator sunglasses can make anyone look more polished and can also complete an outfit. Shield your eyes from the harmful rays of the sun with a good pair of aviator sunglasses.
These particular sunglasses can suit any face shape, so you'll surely find a pair that's perfect for you. Wear it outdoors and feel confident; be stylish with a purpose!
3. Hand sanitizer
This is a must! You should always have a small bottle of hand sanitizer wherever you go. Our hands have a lot of bad bacteria, so you must protect yourself from germs by applying hand sanitizer.
Even if we may become immune to the current virus, it's always good to keep our hands squeaky clean. Before and after you eat, apply some sanitizer on your hand, and whenever you touch something, too!
4. Washable mask
Of course, we still need to wear a mask amidst building up our immunity to the virus. But instead of wearing a disposable mask which will cost more in the long run and will contribute more waste to the environment, why not invest in a good washable mask instead?
A good quality washable mask can last you a long time with proper care and cleaning. You're saving money and the environment, so it's a win-win situation!
5. Acrylic face shield
Some areas may require face shields for more protection against the virus. Just like with the reusable mask, get a reusable acrylic face shield instead of a disposable one. There is a plethora of plastic waste because of this pandemic.
Let's not add more to the pollution and unnecessary waste by doing our part. Get a reusable acrylic face shield you can just sanitize and use many times.
6. White canvas sneakers
Everyone needs a new pair of white sneakers in their wardrobe collection. White canvas sneakers are versatile. You can dress them up or dress them down, depending on your preference. They're also very comfortable walking around all day.
So invest in a pair that you can use for strolls in the park or a picnic. Opt for plain white sneakers so that it doesn't clash with most of the pieces in your wardrobe.
7. Sanitizing wipes
Another thing you must always have in your bag or kit is a pack of sanitizing wipes. Wipe tables and your seat with it before you use it, or you can also use it to wipe your phone. Use it for your sunglasses and face shield, too!
You must always keep all your mostly-used items clean, especially ones that come in contact with your face. It's better to be safe than sorry.
Things are looking up!
There's a big chance that we'll get immune to this virus, but we must always be careful, nevertheless. Cleanliness is key. With or without a pandemic, we should always be mindful of our health and practice proper hygiene.
Our list is mostly focused on sanitizing essentials and protection against virus fluids because we feel it's important to stress these.
Don't take protection from the virus for granted. Wear your mask all the way up to your nose. Put your face shield on your face, not as a headband. All these COVID-19 protection essentials are meant to protect not you, but also others around you.
This is the best way to lessen the spread of the virus, to be aware, and wear your COVID-19 protectors properly. We hope our article helps you out in accessorizing and protecting yourself. Always stay safe and take care of your health.
Be mindful of your hygiene and be aware of your surroundings. Good luck!